Student Council discusses goals for 2017-2018
A Student Council and administrative luncheon, which met at the beginning of this month, stressed the importance of a positive school environment at Becton Regional High School.
"I want to get everyone more excited to be a part of this school," said Student Council President Anthony Thomas. The four-year president has been involved in the student-led government since his freshman year after a teacher suggested he would excel in a leadership position.
Student Council Adviser Mrs. Scalera thinks that we could use more community spirit and could integrate more activities that involve everyone.  Her ultimate goal as adviser is to follow through with whatever the students want. "Whatever the kids want is what I want to accomplish," said the adviser.
To help meet this goal, the topic of creative new fundraisers that would involve all grade levels was discussed. For example, Student Council has plans to host a "Mr. Becton" beauty pageant in the spring of 2018 and a hallway challenge during spirit week in the springtime as well.
"
Students are more than welcome to come and participate in the meetings."
— Mrs. Scalera
The Student Council is always looking for more creative and fun ideas. "Students are more than welcome to come and participate in the meetings," noted Mrs. Scalera.
Furthermore, academically speaking, Anthony also believes that working towards having study halls for all students "is a good way to take a break and catch up on work." And in addition to having additional study halls, the president, as well as Student Council member Paige Kruse, would like to see an outdoor area for underclassmen to eat during the warmer season and the possibility of allowing juniors to leave school property during lunch. "I think juniors are responsible enough to go out for lunch," she said.
Paige has been a member of Student Council since her sophomore year. Since her freshman year, she has already noted some "really great and positive changes that have made Becton a better place."
"From when I started school to now, I can see the positive changes such as the flat screen televisions, the common school lunch and the gym being open for students to use during lunch. "All this allows for a better atmosphere that makes school an enjoyable place," said Paige.
About the Contributor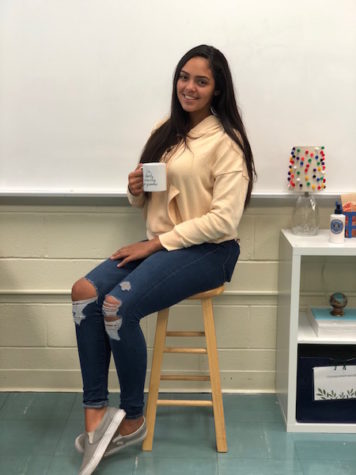 Jaylen Nuila, Staff Writer
Jaylen Nuila is a senior and will begin her second year as a staff writer for the school paper. At Becton, Jaylen is very involved and plays on the varsity...