2017 Becton Prom Preview
Prom Committee Adviser Ms. O'Driscoll has a very exciting night planned for the junior and senior students this year.
The Becton Prom will take place on Thursday, June 1 from 6 p.m. to 11p.m. at the Liberty House Restaurant in Jersey City.
"You get a very nice view of New York City," stated the adviser. She also added that the restaurant hall itself is in a very scenic environment.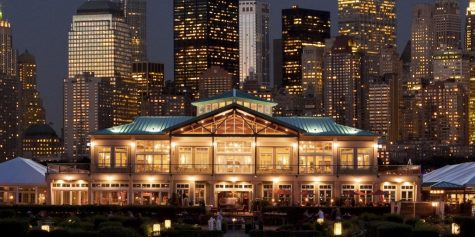 Along with the location, there are many different themes that the committee is currently discussing. A few examples include a masquerade ball, black and white color theme, New York, New York and an enchanted evening. 
Which theme would you pick for this year's prom?
masquerade ball (100%, 1 Votes)
black and white color theme (0%, 0 Votes)
New York, New York (0%, 0 Votes)
an enchanted evening (0%, 0 Votes)
Total Voters: 1
Loading ...
Many fundraisers such as Gertrude Hawk Chocolate, Mixed Bag Designs, a Halloween basket raffle, school tournaments and a poinsettia sale are planned for this year. This past September, a Chipotle fundraising event has already raised approximately $400. The goal is to collect up to ten to fifteen thousand dollars, which will reduce each prom bid by ten to twenty dollars.
The prom adviser wants the committee to raise as much money as possible so they can pay for decorations and invites. With the prom bids starting at 100 dollars, she would like to bring that number down like last year's class did.
Ms. O'Driscoll has been the adviser of the prom committee for five years. The reason for her returning year after year is because she loves being a part of such a big event. Her favorite aspect is picking a theme and decorating the hall.
About the Contributor
Jana Christiano, Staff Writer





Jana Christiano is 16 years old and is a junior at Becton Regional High School. Jana enjoys hanging out with her friends and family during her...