December Student of the Month: Tommaso Dato
Becton's December Student of the Month is Tommaso Dato, Salutatorian of the Class of 2015. With a cumulative grade point average of 102.4, Tommaso was nominated as the fourth senior to receive this honorable title.
Considering Cornell University, Tufts University, and Lehigh University as his top college choices, Tommaso aspires to major in chemical engineering next year. Excited to start fresh and live independently, he is eager to leave his successful high school career behind and move on to the next step of his education. "I'm sad that it's over, but I'm looking forward to meeting new people," he said.
Currently, Tommaso is still focused on completing his senior year with high marks in all of his challenging classes, some of which include Advanced Math, English 12AP, Chemistry AP, and Physics AP.
Outside of the classroom, he is an active member of the Becton community, participating in Key Club, math league, and the environmental club. He has also played varsity soccer for the past four years and earned the position of captain his senior year.
Despite his wide range of extracurricular activities, Tommaso still manages to find time to enjoy himself. He takes pleasure in practicing guitar and playing in a Rutherford soccer league in spring and winter. Last year, he also represented Becton as a delegate for Boys State.
In addition, Tommaso believes that high school has instilled him with responsibility and work ethic. "It's up to you how well you do. You get what you put into it," he said. He urges students to make the most of their time at Becton because it passes by so quickly.
Tommaso feels that his high expectations for himself can be summed up in a favorite quote by Debbi Fields: "Good enough never is."
About the Writer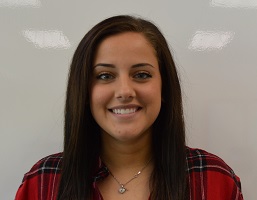 Devyn Di Meola, Editor
Devyn is an aspiring journalist and Co-Editor in Chief of the Cat's Eye View. Avidly drinking coffee and often quoting The Office, she enjoys over sized...