Sean Spadavecchia and Christina Ragozzino Named Mr. and Ms. Wildcat 22′-23′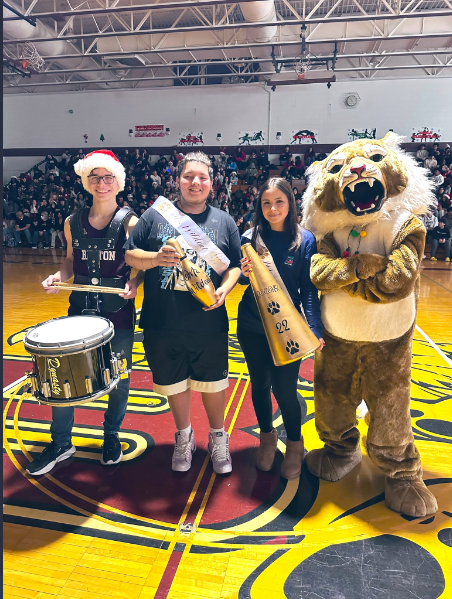 On Dec. 23, 2022, Sean Spadavecchia and Christina Ragozzino were crowned Mr. and Ms. Wildcat at the Winter Pep Rally. The other Ms. Wildcat nominees included Daria Siwik, Yogoda Selwa, Carolina Zapotecas, Kayla Frank, Miranda Hanna, Segall Sanchez, and Lia Brown. Nominees for Mr. Wildcat included Connor Ferrira, Samprit Bajracharya, Peter Schumann, Dylan Reilley, Antonio Almeida, Izayah Royster, and Michael Van Clief. The final decision for Mr. and Ms. Wildcat was made by taking the senior's qualities and involvement with the school into consideration, despite every candidate's great contribution to BHS.
Mr. Wildcat, Spadavecchia, has been in the Becton's Performing Arts Program for four years, on the Becton Football Team for two years, on the Bowling Team for two years and in the Boys' Volleyball Club for one year. Ms. Wildcat, Ragozzino, has participated in Becton Softball for three years and Becton Cheerleading for four years, and was also given the position of Cheer Captain this year. Ragozzino finds that something that helped her win was her kindness, thoughtfulness, and determination. While Spadavecchia being social, funny, and well known by the student body seemed to help him get votes from his peers. Nonetheless, there was a crowd of uproar for both announcements at the Pep Rally.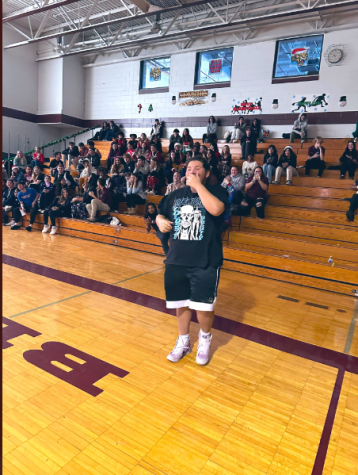 Although both came out with the win, the two found they had some big competition. Spadavecchia had stated, "A part of me thought I was going to win, but another part of me didn't because of the other great nominees." Ragozzino spoke about another nominee and one of her closest friends, Miranda Hanna, "Miranda has a lot of pride in representing Becton and is a kind friend to others. I thought she could win too!"
When hearing her name called, Ragozzino felt honored to be Ms. Wildcat. This has been something she was hoping to achieve as she's been putting in the effort to become the best version of herself during her four years at Becton. Spadavecchia explained the feeling of hearing his name get called as "excitement I've never felt before".
Spadavecchia feels that Ragozzino was perfect for the position– describing her as a great friend, excellent student and well-known to the student body– he made it clear that she was meant to be Ms. Wildcat. Ragozzino feels the same way about Spadavecchia saying, "Sean was definitely fit for Mr. Wildcat. He is one of the nicest people at Becton and always knows how to make everyone laugh. Let's be honest, everyone loves Sean. He's got such a big heart."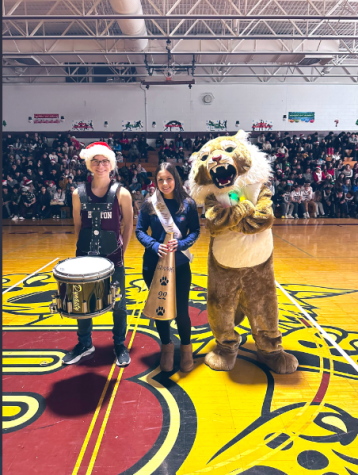 The two seniors are extremely excited to graduate in June and leave the rest of the Becton students with their advice. Both hope to advise everyone to appreciate their time in high school, cherish the moments and memories that are made while at Becton, and to keep a positive attitude towards school. 
Congratulations to Spadavecchia and Ragozzino for earning Mr. and Ms. Wildcat!
About the Contributor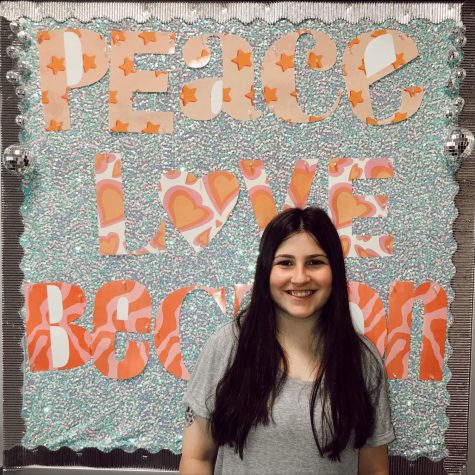 Rose Padovano, Staff Writer
Rose Padovano is entering her sophomore year of high school at Becton Regional. She is very excited about the upcoming school year and can not wait to...