Senior Sophia Diaz Named 2022 Heisman High School Scholarship Recipient
Senior Sophia Diaz has been named the 2022 Heisman High School Scholarship recipient– representing Becton Regional High School! This scholarship is for, as the scholarship site depicts, "…talented student-athletes and leaders, their academic excellence, athleticism on the field, and heart for their schools and communities." When asked how she feels about it, Diaz was immediately smiling, "It means everything to me. I was honored to represent my school." Diaz has been playing volleyball for four years and is now the captain of the team. She has also played softball for three years and looks forward to this upcoming season. These feats contribute to her winning this scholarship a great amount, not to mention her community service at the YMCA as a food distributor to needing families.
Diaz credits "getting stellar grades" to this accomplishment as well. When applying for this scholarship, she looked through her 2023 scholarship book. Her advice for applying to scholarships for high school students is to seize the opportunity the summer before senior year so that "you can filter out what you are applicable for." With this scholarship, Diaz plans to buy books that she will need for her academics and invest in ballet shoes since her dream is to pursue musical theater. "I am very grateful for this. I cannot wait for my future," Diaz raves with a bright grin. We are very happy for Diaz's accomplishment and proud that she is a part of our Becton community!
Source: Heisman High School Scholarship » Stories (heismanscholarship.com)
About the Contributor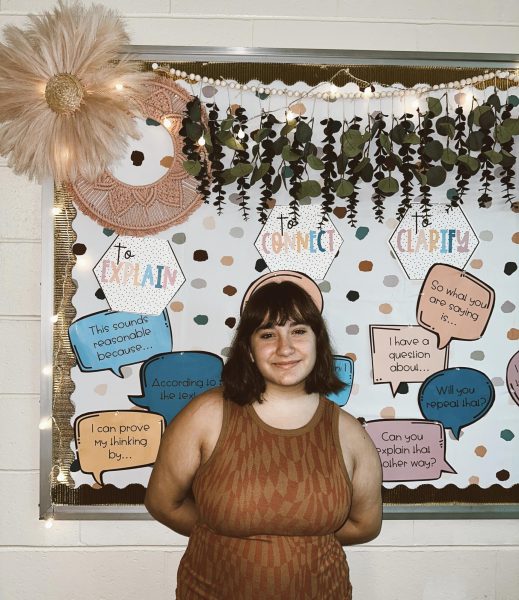 Julia Bubendorf, Co-Editor in Chief
Julia Bubendorf is a junior at Becton Regional High School and this is her second year in the Cat's Eye View. Bubendorf is also part of the GSA (gay-straight...