Sass Takes on a New Role in the Art Department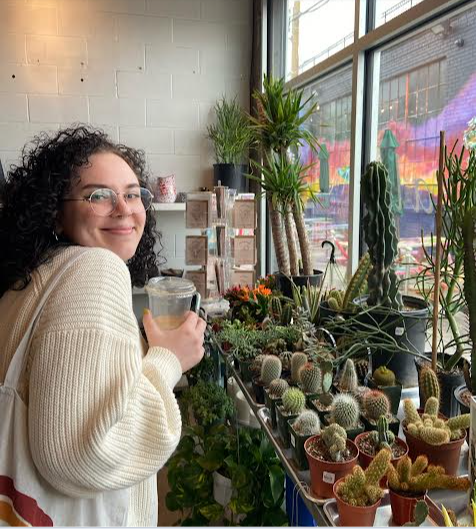 Becton Regional High School is proud to announce the newest addition to the art department, Becca Sass! This will mark Sass's first year of being a teacher, though she has been a vital part of the Becton main office staff for years of her past. 
One of the main factors that enticed Sass to coming to work at Becton was the fact that she attended this high school. Sass nostalgically expressed, "Getting to work at the same high school I attended has been such a unique experience, it is awesome to see all the behind-the-scenes moving parts that make Becton successful."
During her years in high school, she had a peer that would soon become her 'work best friend'– Sarah Monks! Sass and Monks became close friends during their years working together in the main office. Monks explained, "We did not become close friends until we became co-workers, but I have known her for a long time as a peer and have even commissioned artwork from her on more than one occasion. She is one of the kindest and most talented people I have ever met. She is a wonderful friend and co-worker." 
As a teacher, Sass has the same effect on her students that she has on her co-workers. One of Sass's students expressed, "Ms. Sass is a very fun and bubbly teacher. She gets the class motivated by doing little scavenger hunts that get you up and moving around. Even when we are not feeling our best, she tells us that it is okay and reassures us. If we are not motivated, she'll find a way to get our brains activated!"  
Sass spent her previous years working as a teacher for a Game Design class in Stevens Institute of Technology, in addition to teaching fine art skills at Painting on Park in Rutherford. Believe it or not, Sass spent her first year in college studying to be a Mechanical Engineer but realized that was not her passion and switched her major to art. Sass shared with confidence, "I took a bit of a risk and switched majors…best decision EVER!" Art has played a major role in Sass's life since she graduated from high school. She is a freelance artist and does anything from painting portraits to making digital logo designs. She stated with exuberance, "I never know what kind of commission request I am going to get next and the same goes for my exploration of teaching; however, I am excited to let my creativity flourish!"
To check out some of Sass's work, click here: https://www.behance.net/rsass.
About the Contributor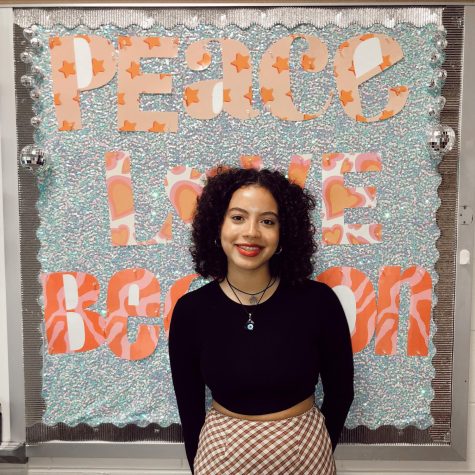 Luna Celemi, Staff Writer
Luna Celemi is a sophomore at Becton Regional High School who grew up in New York and is now claiming her confidence. She is pulling her weight-- joining...