Becton Honors the 1000 Point Club
On Friday, Feb. 10. 2023, Becton celebrated the skilled Wildcats who have reached 1,000 points in their high school career. In between the girls' and boys' varsity games, a celebration was hosted to honor and celebrate all basketball players who have successfully reached this goal. In Wildcat history, only a total of 29 students have achieved this! The 29 wildcats that were honored included our very own staff member, Annette Giancaspro, along with Frank DeLauro, Bialy Kesgen, Les Cason, Tom Sienkiewicz, Sirve Koleff, Karen Von Berenewitz, Lee Anne Ranzinger, Colleen Fitzpatrick, Sharon Fitzpatrick, Mike Palkowitz, Mike Fitzpatrick, Dan Hillman, Melissa Matros, Walter Horne, Nick Grella, Jennifer Perrota, Stact Ruymen, Nicole Olsen, Tommy Piazza, Renee Knurowski, Denee Vadel, Karen Lassoni, Jessica Knapp, Bobby Zimmermann, Justina Cabezas, Nick Monahan, Nicola Mitarotonda, and Al Benameur. To honor them, the gymnasium was flooded with decorations such as balloons, posters, and a large display board with all of their names. As a show of appreciation, each player received a gift bag and a framed certificate congratulating their success.
Residents of both Carlstadt and East Rutherford come together to celebrate this rare event. Joseph Crifasi, who has lived in Carlstadt all his life, continues to be active in the Becton community by teaching and coaching basketball. Being able to be present for this ceremony firsthand was truly special to him, Crifasi shared, "Becton sports are a historical staple of East Rutherford and Carlstadt, and now Maywood. The program has produced so many athletes and successful business professionals. We are lucky to have 2nd and 3rd generations who continue to participate in our school and our community. It is the place to be!" All residents enjoyed this event, and it brought joy and nostalgic value to all! 
Michele Ferris, who specializes in alumni affairs, was present to congratulate the graduates! Ferris stated, "This was a special event because it allowed the athletes a chance to reconnect and feel appreciated. Every single one of them was so grateful that this celebration happened. They felt so special because they realized they were not forgotten, and their accomplishments were recognized and will forever be part of Becton's history." Furthermore, this moment was special to each and every player that attended. If you were once a Wildcat, you'll always be a Wildcat. This is something that is beautifully represented to all incoming, current and graduated students. Becton considers students as family and this ceremony is one way the Becton community honors this!
Proud to honor the #1000PointClub 🐾🏀🐾🏀@BectonAthletics https://t.co/5wNKzSZUfU pic.twitter.com/cNKA8JN3cT

— Becton Regional High School (@BectonHS) February 10, 2023
About the Contributor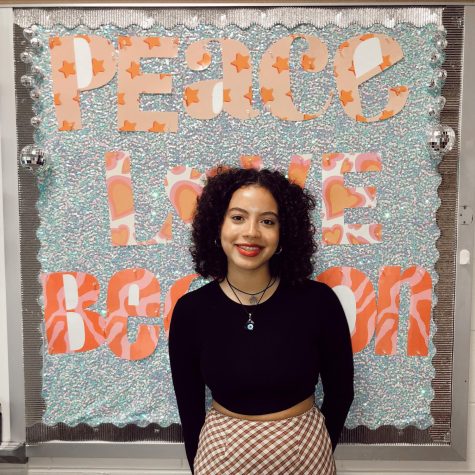 Luna Celemi, Staff Writer
Luna Celemi is a sophomore at Becton Regional High School who grew up in New York and is now claiming her confidence. She is pulling her weight-- joining...