May Student of the Month: Amanda Hasch
May Student of the Month, Amanda Hasch, is an amazing example of what a model student is at Becton Regional High. She is ranked 15th in her class and has shown dedication and commitment to her studies and extracurriculars, setting the standard for future students to come.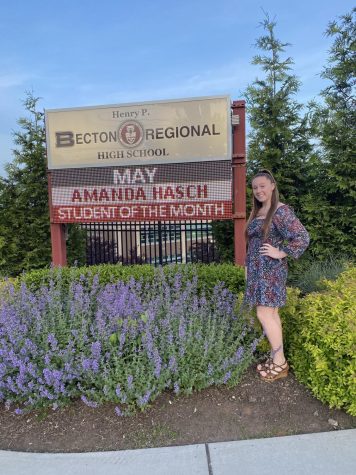 Over the last four years, Hasch has participated in a multitude of extracurricular and difficult classes. She has taken a plethora of honors, dual enrollment, and college prep classes. As for extracurriculars, she is a part of the Girls Helping Girls Club, Multicultural Club, Protecting Animals Within Club, Key Club, Chick-Fil-A Leader Academy, Wildcat Wellness and Social Club, Peer Mentor Program, and Prom Committee. On top of clubs, Hasch is a Becton athlete, participating in girls' volleyball for four years and girls' softball for three years. She is also a valued member of the National Honor Society, Italian National Honor Society, and is a club representative for the Math Honors Society. 
It is safe to say that Hasch was completely shocked about her nomination. She says, ¨I was absolutely shocked to be named May's Student of the Month. I remember seeing 2018's Student of the Month when I was a freshman and I made it a goal to become one of them. But, as the year went on, I was slowly doubting that I would receive it since there are so many other students who deserve it as well.¨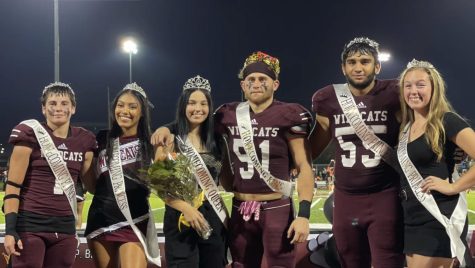 After Becton, Hasch is attending Seton Hall University in the fall to study Occupational Therapy in the  3+3 Dual Degree Program. Once she graduates from college, Hasch plans on earning a doctorate degree in Occupational Therapy, specifically working in pediatrics. She also exclaims, ¨I would love to have a family of my own one day, including a dog or two, after stabilizing a job and a home!¨ It is clear Hasch has big plans for her future and will not let anyone stand in her way!
Lastly, Hasch would like to leave the underclassmen some parting advice: "Do not sweat the small stuff, never be afraid to be alone, and do things for yourself– not for others!" Congratulations again, Amanda!
About the Contributor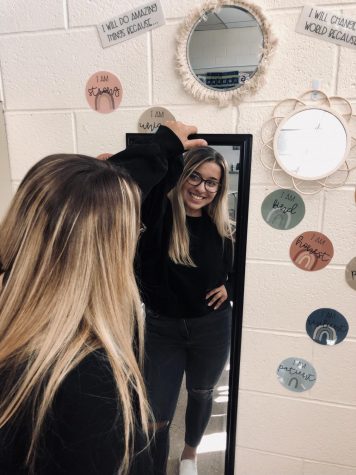 Giana DiLemme, Co-Editor in Chief
Giana DiLemme is currently a senior at Becton Regional High School. She loves being involved in her school's community as she is a part of the Key Club,...