Korabi & Lesho crowned Homecoming King & Queen
Seniors Alyssa Lesho and Adib Korabi were crowned Homecoming King and Queen at the Becton Football Game against Butler on October 12.
The court was made up of six seniors including Stephen Henke, Paige Kruse, Tamara Crespo and Nicholas Monahan who were all honored to be selected by their classmates.
While being crowned king, Adib Korabi was excited to win but not surprised. "I believe people voted for me because when they think of Adib Korabi they think of a leader, a savage, a king." Adib is a well-known athlete at Becton, and some of the activities he participates in outside of the classroom are wrestling and Peer Leadership.
In addition, Adib mentioned that this was his first year attending Becton's Homecoming game and felt that it was a good experience because he won.
Alyssa, on the other hand, cheered for all four Homecoming games.
"I was honored to be voted in by my peers and to represent Becton's student body as Homecoming Queen," she said.
When Alyssa found out she won, she felt more happy than she already was. "I was happy to be part of the Homecoming Court so my happiness continued." She then went on to add, "I was excited but nervous to be in front of the whole school when they brought me out."
The Becton honor student participates in track, cheerleading, Peer Leadership, Yearbook Club, Student Council, Girls Helping Girls, and Key Club. She is also a member of the National Honor Society, Spanish Honor Society and was nominated September Student of the Month.
Overall, the Homecoming winners both enjoyed their experiences in different ways. Alyssa mentioned that she took pleasure in cheering for the football team, and Adib enjoyed being a part of The Jungle.
One of Adib's goals is to hopefully win Prom King this year as well. "I'm the king and will always be a king," he stated.
About the Writer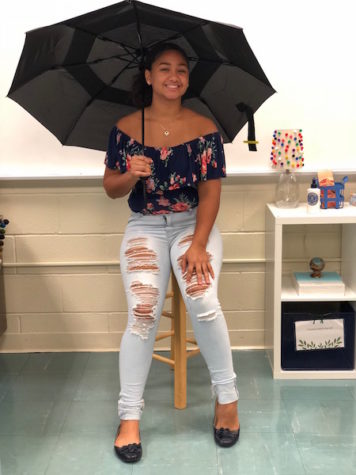 Samirah Reyes, Staff Writer
Samirah Reyes is a 15 year old sophomore who attends Becton Regional High School. She enjoys playing both volleyball and basketball at school. Her favorite...