Becton Welcomes New Girls Soccer Coaching Staff
The girls' soccer program at Becton recently welcomed new coaching staff! This summer Lenny Lewandowski and Ashley Paladino were hired as the new Varsity and JV coaches. The new hires were brought in in hopes of rebuilding and growing a winning soccer program that would continue to expand over time! 
Lewandowski is the new head girls' varsity soccer coach. He grew up in Carlstadt, New Jersey, but attended high school at Don Bosco, in Ramsey. His soccer journey started in 1973 during his freshman year of high school. After high school, he continued his soccer career by attending Seton Hall, where he would play Division 1 men's soccer. Graduating college was not the end of his involvement with the game, as he continued his passion with the sport by coaching at his Alma Mater in 1981. Following his role as assistant coach at Don Bosco, he later assumed the title of head varsity boys' soccer coach at Paramus Catholic in 1998, where he would continue to coach for 17 years. In addition to coaching boys' soccer at Paramus Catholic, he also assisted coaching their girls' soccer team for 6 years. His soccer resume is not limited to only coaching at the high school level, as he has experience coaching multiple club teams. These teams include Torpedoes Soccer Club, Bergen Raiders, World Class Soccer Club and a League Select team that competed in tournaments in Europe. Furthermore, he also was the president and founding member of Ajax Soccer Club in Midland Park.   
Outside of soccer, Lewandowski has been a teacher and guidance counselor at Paramus Catholic Highschool for many years. This year will mark his 25th year as a faculty member at the school. He teaches AP Psychology along with being a member of the school's guidance department. Lewandowski can be described as a man who wears many hats because not only is he a teacher, coach, husband, and father, he is also a licensed clinical social worker. 
When asked to describe his coaching style, he explained, "My coaching style is a blend of my competitiveness as an athlete and my clinical knowledge of human behavior…" He also mentions that during the season he dedicates much of his life to the team and hopes to have a positive impact on young student athletes.  He decided to make the change to coach here at Becton not only because he was intrigued by a new challenge, but to be closer to his family, as his mom lives nearby in Carlstadt. 
Apart from the tactical side of soccer, he notes that one of his favorite parts of being a coach is helping his players learn the nuances of the game. Finally, when asked what his expectations for the team this season are, he responded, "I always try to keep site of the possibility of winning a championship, such as the league. However, helping the team to grow both athletically, mentally and to become solid young people is always in the back of my mind. We started off well this year and have recently hit a rough patch. My goal now is to help the team deal with some significant competitive challenges and grow as a program."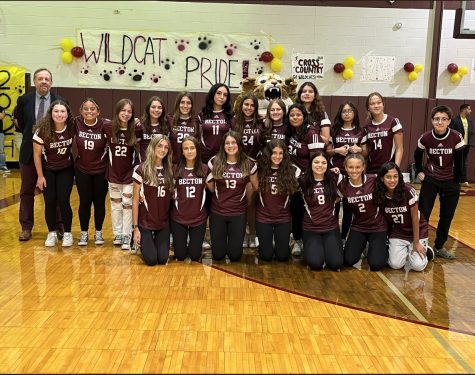 Ashley Paladino, JV coach, has been involved in soccer since she was 5 years old. Her knowledge of the game is greatly extensive as she has not only been a player, but a coach and a referee. Paladino played 4 years at the varsity level at Hackensack Highschool where she was a captain her junior and senior year. She also continued her career after high school by playing in college. She began coaching in 2016 to "help players develop their skills and love of the sport." Paladino also explains that coaching to her is not just about winning games or scoring goals, but about learning skills such as communication, teamwork, and dedication. When asked what she is most excited about for the upcoming season, she says she is most excited about working at a new school and meeting all new athletes. When asked what it has been like working with someone new while building an entirely new soccer program, she answered by saying that it feels great to be at the ground floor of the new program. She also mentions that Coach Lewandowski's many years of experience is not only rewarding to the athletes but rewarding to herself, as she continues to learn from him and his extensive knowledge of the game. Coach Paladino expresses that her coaching style and Lewandowski's coaching style blend together to "Build a program where the girls are not only learning the game, but are developing various skills like effective communication, teamwork, and responsibility on and off the field." She ends with an affirming quote that states, "Together we are cultivating a positive atmosphere to allow the girls to grow into amazing players and individuals."   
Senior captain Aimee Bulger remarked, "The coaching staff definitely has a more positive feel to it and feels much more supportive than ever. I love coaches' style of coaching because it feels so much more helpful and progressive. We work on areas we need to improve on." Bulger ends her response by adding "Coach is also such a genuine person. There's a nice balance of fun and seriousness." In addition, junior captain Martyna Kozdron shares, "The coaching staff this year has a great attitude. Setting the tone for a team is very important because it allows a team to have an understanding of what is to be accomplished throughout the season." Kozdron also mentions that the new coaches have been very helpful with creating and implementing new ideas to make this season the best season to come. When asked what she was most excited about this season, she explained, "I am most excited about rebuilding a new bond with the coaching staff as well as making memories with my awesome teammates. Throughout the couple of years, we have had our ups and downs as a team, and I feel as though we have only shown improvement, but we won't stop there!"   
The future of the Becton girls' soccer program shows nothing but growth and strength in the hands of the new coaches. Although the season may have just started, the team is already showing great signs of improvement not only through game play but through communication on and off the pitch. New coaching staff has transformed the program in such a short period of time, which brings nothing but optimism and positivity for the rest of the season and the following seasons to come.
About the Contributor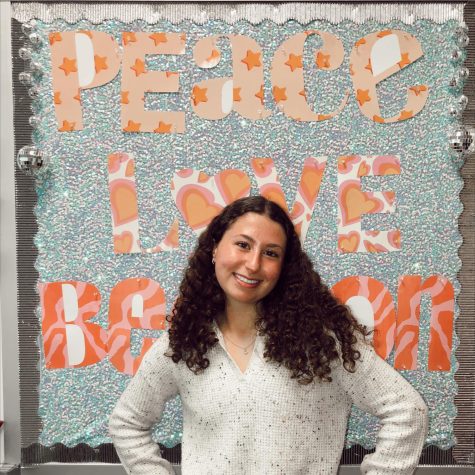 Olivia Busa, Co-Editor in Chief
Olivia Busa has joined The Cat's Eye View staff for her sophomore year at Becton Regional! Excited to write about events happening in the school community,...