October Student of the Month: Cindy Muco
Additional Class of 2019 Students of the Month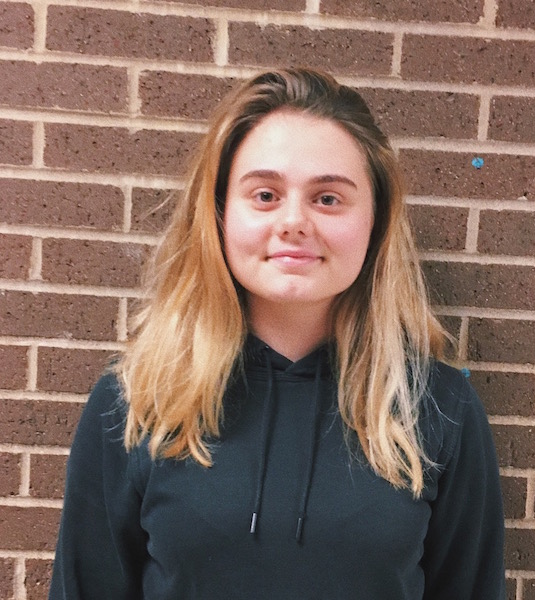 Cindy Muco has added to her list of accomplishments by earning herself the title of October Student of the Month. The high honor student is currently ranked second in the senior class with a 99.3-grade point average.
"I have worked so hard to be at the top of my class, and I have successfully done it. It is crazy to think that I was able to achieve this much," she said.
Aside from academics, Cindy has participated in many activities outside of the classroom that has also played a part in her earning this accolade. For example, she is secretary of the National Honor Society and vice president of the Italian Honor Society. She is also a member of Becton's Math League, Science Olympiad, the Cat's Eye View, the debate team, and the school's tennis team. She is also in the process of creating her own club at Becton named "Paw" whose purpose is to advocate for animals.
Outside of school, Cindy participates in tutoring, volunteering at an animal shelter in Clifton and working at a local Subway.
Some of the October Student of the Month's favorite classes this year are AP Biology and AP English. "I want to become a doctor, so the material I am learning is so interesting. Also, I love literature because I love finding symbols and analyzing themes with Mrs. Scalera."
Cindy considers her parents to be her biggest role models. "My dad works so hard so that anything that comes my way is easier. My mom has constantly pushed me to learn as much as I can so that I can be outstanding in school. They both taught me to be humble and smart but to keep education and success my first priority. My parents always told me, 'If you have education, you can get anywhere and open any door.' If it was not for them, I would not have spent all those sleepless nights doing my AP homework."
The biggest challenge for Cindy academically has been time management. "There is so much work I have to do and so much volunteering and work that I wish to do as well. It is hard to manage all of my AP and honors courses with my outside life. However, it is all worth it, and I am managing it well for right now."
"Being productive makes me happier than being bored and lazy," she added.
After college, Cindy plans on becoming a neurosurgeon, and if that does not work out, she is confident that she will definitely end up somewhere in the medical field.
About the Contributor
Misha Asim, Staff Writer
Misha Asim loves to hang out with her friends whenever she has the time and loves watching shows on Netflix. She enjoys hanging out with her sisters and...