Ms. Valentino teaches history at Becton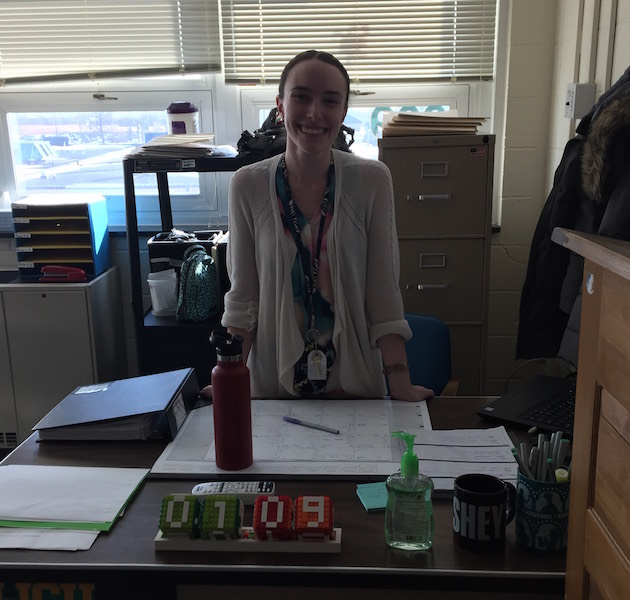 Due to the short-term leave of History Instructor Mr. Bononno, Ms. Valentino is currently teaching history classes at Becton.
Ms. Valentino graduated from Rider University in 2015 where she studied secondary education and history with a minor in American Studies. Following graduation, she worked as a paraprofessional for two years.
However, teaching history was not always her route. In high school, Ms. Valentino took part in every musical club as well as marching band. She was planning on becoming a music teacher, but after private lessons, she realized that she disliked teaching the subject of music.
During her spare time, Ms. Valentino volunteers with children's bereavement programs. One of the bereavement groups is made up of children who have lost a parent(s) in the military. The group goes on trips and fun weekend adventures such as to Washington, D.C. to visit monuments and museums and watch shows and parades.
"We are working through grief and trauma because these kids are acting strong for the rest of their family. We are helping them focus on kids activities," she added.
When she's not volunteering, Ms. Valentino looks forward to going to Hershey Park. She enjoys it there so much that she possesses a season pass and once visited the park 14 times in a single year.
Her first picture in the park was of her mother pregnant with her. Furthermore, Ms. Valentino got engaged at the chocolate theme park. Her love goes so deep that she once wrote a 40-page thesis about Milton Hershey. "He's a cool dude, one of my favorite people in history," she said. But as much as she loves Hershey, she prefers "fancy chocolate."
About the Writer
Savannah Jones, Editor
Savannah is a senior and Editor for the CEV. She has enjoyed writing for nearly 3 years and brings that joy into every piece she writes. She plans to major...