Captains Sewastianowicz & Kanani lead girls' tennis team
With new girls on the team this year who are focused and motivated, Tennis Coach Mr. Serafin has plenty to boast about.
"The girls have shown a lot of improvement not only as a team, but as individual players too. They went from not being able to volley to volleying well and from having technical obstacles to winning matches. They've been doing great," said Coach Serafin. "Another great thing about them is their respect. Many times, the coach of the opposing team will come over and tell me they are the most respectful opponents they've come across," he added.
"I decided to join tennis this year on a fluke, but the main reason why was to learn something new and to make new friends. Plus, tennis is a great sport that I now enjoy learning and enjoy playing," said Captain Jackyln Sewastianowicz. Similarly, Captain Dhwani Kanani said she decided to join the team because of her passion for the sport and because she wanted to be part of a team.
"I chose these girls as captains for many reasons. They're mature, consistent, driven, team-oriented, unselfish and haven't missed a practice or game since the beginning of the season. They've been here since tennis started," said the tennis coach.
"Being on a team with other girls for three months all the time is great, and I've made a whole new friend group. Plus, playing tennis and improving every time I get out there is really great. Another favorite part of tennis is talking to my opponents and making another connection. Besides being competitors, I open up and learn more about them too," elaborated Jacklyn. "My least favorite part of tennis is losing against the other teams," said Dhwani, without any hesitation.
"If we win a whole match, a game or no games at all, I just wish that the girls have the most fun that they can have," noted Jacklyn.
To date, the girls' tennis team has won matches against Harrison and Saddle Brook. The next tennis match will take place on October 16 against Dwight-Englewood.
About the Writer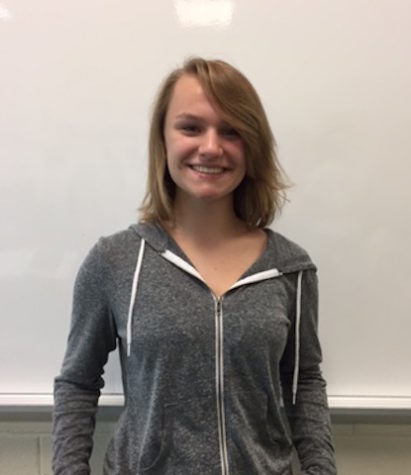 Maya Dobrygowski, Staff Writer
Hello, my name is Maya, and I'm a junior here at Becton High School. I'm a pretty straightforward individual and don't have anything too crazy about...