National PARCC debate leaves many with unanswered questions
Co-Editor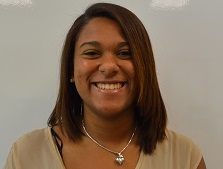 More stories from Miranda Febus
As students in Becton take the state-mandated PARCC exam, nationwide controversy has sparked over the new standards. The PARCC, which stands for Partnership for Assessment of Readiness for College and Careers, strives to achieve the Common Core.
According to the Common Core State Initiatives website, corestandards.org, the Common Core is "a set of clear college- and career- ready standards for kindergarten through 12th grade in English language arts/literacy and mathematics." So far, 43 states are implementing the standards created to ensure that students graduating from high school have all the skills and means necessary to succeed in college or in the workforce.
New Jersey's Department of Education's website has created a list of some of the benefits of the Common Core standards. According to state.nj.us, the Common Core creates consistent standards for every student, builds critical thinking skills, and develops the ability to solve realistic problems. It also meets standards set by some of the highest performing countries and introduced by the SATs and ACTs.
Alternatively, some critics believe there are more negative aspects to the PARCC exam that outweigh the benefits. One prominent setback is the shift from paperback sealed pamphlets to computerized assessments.
"I've been taking this exam on a Chrome book, which are severely small and very difficult to type on. For the essays at the end of each test, I can not even use tab to indent my paragraphs…There were some major difficulties logging in…when it came to the actual test," stated Sophomore Marina Ford in a comment on the Save Our Schools New Jersey website, in accordance with The Washington Post.
Furthermore, beyond the issue of the computers, many parents believe the exam takes a toll on the mental health of their children. According to Newsday, a local New York newspaper, one mother has continuously opted her son out of testing when he left school with migraines one year due to stress from the exams.
To continue, superintendent of Patchogue-Medford schools, Michael Hynes, believes students are put under an enormous amount of pressure to succeed in these exams. Newsday noted that he has sent thousands of letters out to the parents of students within his district, "assuring them that students would not be penalized if they opted out of state testing."
Hynes also mentioned that there is plenty of pressure on teachers for their students to succeed. According to The New York Times, "Teachers in the state who instruct classes to be tested will see 10 percent of their evaluation tied to this year's exams…The figure will be re-evaluated before a decision is made on next year's percentage."
While many believe that opting out of the exam is the best option, there are standing consequences to high drop-out rates. Primarily, parents will not receive a report informing them of their child's readiness for colleges or careers if the student does not participate in the exam.
According to Newsday, "Michael Cohen, president of Achieve, a nonprofit education group based in Washington, D.C., acknowledged that the number of parents having their children opt out is significant in New York…By doing so, he said, they risk not getting a full picture of their children's academic achievement and readiness for college."
In addition, more severe consequences could affect more than just those who opt out. As reported by The New York Times, if more than five percent of the student body in a particular school or school district refuses to take the exam, the school or district may be at risk for more government monitoring or less funds available for disadvantaged students.
Newsday further elaborates on the subject, noting "Under the No Child Left Behind law, districts may face financial consequences if the number of students taking federally required tests falls below a 95 percent participation rate, affecting annual measures of a district's or school's standing. That could put districts at risk of ineligibility for certain state grants, according to the state Education Department."
The controversy over the Common Core standards has led many parents and school districts to wonder if it is worth having students participate in the PARCC. There are consequences, ultimately, that could be more than what these parents and school districts bargained for.
About the Writer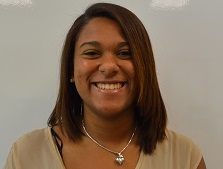 Miranda Febus, Editor
Miranda, Co-Editor in Chief of the CEV, is a believer in the philosophy "Everything is awesome. Everything is cool when you're part of a team." Miranda...