April Student of the Month: Rebecca Sass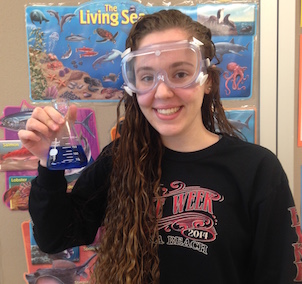 Becton's April Student of the Month is varsity debate team captain, Rebecca Sass. Known as 'Becca' by her friends and peers, she has impressed the Student of the Month committee with achieving an overall GPA of 99.3.
With senior year approaching its final marking period, Becca has taken the final step in the college search process, committing to Stevens Institute of Technology in Hoboken, New Jersey. There, she hopes to pursue a major in mechanical engineering with a concentration in aerospace engineering.
"I'm looking forward to this next chapter in my life. While I'm going to miss my friends, I look forward to college," she stated, eager about attending Stevens in the fall.
Becca has earned the honor of Student of the Month by consistently challenging herself throughout high school with rigorous schedules full of Advanced Placement classes. Some of her favorite classes this year include calculus, AP Chemistry and AP Physics. She has also managed to squeeze AP English and AP Government and Politics into her daily routine.
Beyond being a varsity debater, Rebecca is also a proud member of many other Becton clubs. In this year's school play, A Tough Act to Follow, Becca portrayed the character "Professor." She was also the Becton Wildcat during football and cheering season. Last but certainly not least, the honor student participated in Yale and Penn Model Congresses and is part of Math League and National Honor Society, as well.
Becca notes that one of the most important things she has learned in high school is the Pythagorean Theorem, as she feels one can apply it to many life situations. "It's a metaphor, you see," she said, jokingly.
During her spare time, the senior enjoys fulfilling her creative side by painting, drawing and reading. She also maintains a part time job at the local movie theatre, The Williams Center. Among her many interests are "[non-alcoholic] Piña Coladas and getting caught in the rain," she said, again jokingly. Becca also shared her favorite quote by an unknown author. "Did you know before you knew? I didn't…Just kidding. I did."
Becca encourages students to continue to "focus on the positives" and succeed. The April Student of the Month has greatly treasured her time here at Becton, and she is excited to utilize the many skills and talents she has gained in high school.
About the Writer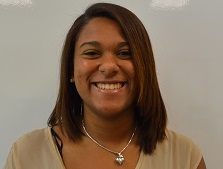 Miranda Febus, Editor
Miranda, Co-Editor in Chief of the CEV, is a believer in the philosophy "Everything is awesome. Everything is cool when you're part of a team." Miranda...