February Student of the Month: Renee Kochinski
Hang on for a minute...we're trying to find some more stories you might like.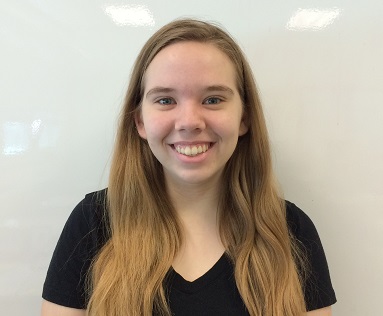 Becton's February Student of the Month is Student Council and National Honor Society President Renee Kochinski. With an overall GPA of 96.36 and ranked 13 in the senior class, Renee has accepted the prestigious Becton honor.
Primarily, the Student of the Month prides on her involvement in the school community. She is involved in many activities such as the Debate Team, the Cat's Eye View school newspaper staff, Key Club, Environmental Club, Girls Helping Girls, National Honor Society, Student Council, and cheerleading.
In addition to her extracurricular activities, Renee keeps up with a rigorous schedule by taking AP English, AP Government and Politics, and trigonometry and pre-calculus.
"I enjoy English and journalism because we're always being challenged in a different way, making my school day exciting," she said.
Next year, the honor student is looking forward to starting college. "The transition will be sweet because I'm very excited to meet new people and study subjects that I'm truly interested in," she stated. Renee noted that she hopes to attend either Iona College, the College of Saint Rose, or William Paterson University to study speech pathology or communications disorders.
Despite being eager to move on, Renee has treasured her time in high school and mentioned that she has learned many valuable lessons over the past four years. "What I learned in boating school is how important it is to take advantage of every opportunity given such as joining clubs, taking challenging classes, and participating in events or activities," she said jokingly.
Renee advises aspiring Students of the Month not to take the easy way out. "Take hard classes and try to manage your time," said the Student of the Month.
Furthermore, the Student Council President mostly aspires to make a difference in the world someday by taking advantage of every opportunity she gets. "Don't just dip your toe in the water. Jump in!" she exclaimed.
During her free time, she noted that she loves to watch the television show Criminal Minds, eat French fries, and volunteer. She also urges everyone to go to the Williams Center where she works part-time if they want to see a movie because the tickets there are cheaper for the same quality film.
Renee made note that her favorite quote is "If you have good thoughts, they will shine out of your face like sunbeams, and you will always look lovely" by Roald Dahl.

About the Writer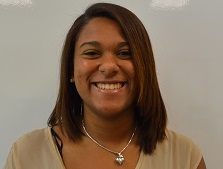 Miranda Febus, Editor
Miranda, Co-Editor in Chief of the CEV, is a believer in the philosophy "Everything is awesome. Everything is cool when you're part of a team." Miranda...