Seniors begin to reveal favorite Becton memories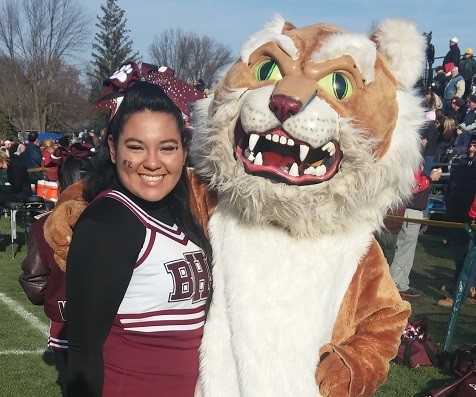 With a few months shy of graduation, it's hard for seniors not to begin reflecting on memorable experiences during their high school career. All the flashbacks that each upperclassman may have may be slightly different, but that is what makes the Class of 2015 such a unique student body.
Rebecca Sass noted that her favorite high school memory was being able to put on the suit of Becton's mascot. Rebecca proudly wore the Wildcat gear to each football game as she cheered on the team. She noted that she enjoyed interacting with the fans and getting them excited for a Becton victory. "It was fun getting to carry on the legacy of Becton's Wildcat," she said.
Furthermore, John Cobo recalled an interesting high school experience at an amusement park. During his junior year, John attended Six Flags Great Adventure with several other students enrolled in his physics class. The trip required students to calculate the powers and velocities of many of the rides in the park.
Students were also graded on the effectiveness of an egg drop project. They were required to create a safety device for an egg to rest in and drop the project from the top of a parachute ride in the park. If the egg survived the hard fall without cracking, the student would receive extra credit. John noted, however, that his egg cracked. While the extra credit assignment provided a potential boost to grades, students thoroughly enjoyed a day of recreation at Six Flags.
"It was such a fun time seeing Mr. Cantatore on those rides," the senior added.
Jeannette Vivanco noted that she has multiple memorable high school experiences. Among the most prominent memories is Jeannette's last home varsity debate as a member of the Becton Debate Team.
Several other high schools' debate teams from Bergen County came to Becton to participate in a tournament on Thursday, February 5. Jeannette had been focused since the first round and attentively scrutinized each speech. Ultimately, she was awarded the honor of Most Valuable Judge.
Also, the senior mentioned that she really enjoyed her final season on the cheerleading squad. She was thrilled to follow the football team all the way to the semifinals in the State Championship. "It was unbelievable to make it to the second round of States after winning the first round against Bogota," she said.
Moving on, Darius Seda mentioned that his favorite high school experience was his last winter concert as a Becton student. "We sounded good, and I really enjoyed performing in my final winter concert," he said.
The show, which occurred on January 22, consisted of Becton's choir and concert band performing several songs from prominent artists such as John Lennon and Paul McCartney. The show choir ended the event by performing songs by The Jackson 5.
Additionally, Kwadare Ray recalled some memorable experiences during his junior year science class. He noted that he truly enjoyed chemistry class because he found Science Teacher Mrs. Mackanin to be very knowledgeable and enjoyable. "She [Mrs. Mackanin] was the best teacher, and all her students were very cool," said the senior. He also mentioned that his classmates were eager to learn in her class.
While these are just a few examples of how Becton's seniors enjoyed their time in high school, there are many more opportunities in the next few months for seniors to create more lasting memories.
About the Writer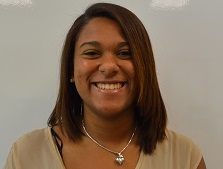 Miranda Febus, Editor
Miranda, Co-Editor in Chief of the CEV, is a believer in the philosophy "Everything is awesome. Everything is cool when you're part of a team." Miranda...