June Student of the Month: Dylan Lewin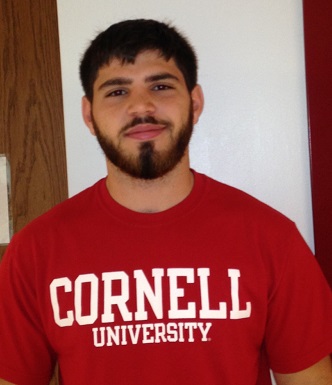 Known by and large within the Becton community as "Dylie Bear," Dylan Lewin is Becton's 2015 June Student of the Month. With plans to pursue a pre-medical degree, Dylan hopes to become a sports medicine physician someday. The Student of the Month will attend William Paterson University in the fall.
Throughout his four years here at Becton, Dylan has maintained an impressive overall grade point average of 95, successfully achieving a rank of 19 out of 135 in his class. He will graduate as an high honor roll student and a proud member of the National Honor Society.
Beyond NHS, Dylan also participates in Key Club and the concert band. He has also received great recognition for his participation in sports. Dylie Bear has been scouted by colleges, such as St. Lawrence University, for his striking abilities on the football field. As captain of the wrestling team, he was also titled a champion in the District 15 wrestling home competition. In addition, the Student of the Month was a captain for the boys' track and field team. He is also a recipient of NJIC's Annual Sportsmanship Award, which honors local athletes for their fairness and love of the game.
When he is not participating in his extracurricular activities, the Student of the Month focuses on his academics. "Holocaust was my favorite class [and] I liked Mr. Carr's class," Dylan noted. He also thoroughly enjoys his AP Biology, AP Chemistry, and calculus honors classes on top of physical education.
Ultimately, Becton has helped Dylan strive for success. "I learned how to be organized, follow a schedule, and communicate with others," he stated. Grateful to have received this honor, he noted, "If you put in the hard work, you will be awarded for it."
Outside of school, Dylan enjoys many activities in his spare time. "I like playing sports and hacky sack, eating copious amounts of various foods, listening to music, hanging out with my family and beautiful girlfriend Kaleigh Sinatra and slinging burritos," he said. He noted that his favorite quote is Kurt Cobain's "I'd rather be hated for who I am, than loved for who I am not."
Thrilled for his friend's recognition, Senior David Stoltz expressed his enthusiasm. "I'm proud of my best friend, Dylie Bear. He deserves this honor, and I could not think of a better candidate for June Student of the Month," he stated.
Dylan noted that he has worn his heart on his sleeve for four years at Becton. He joked, "There is nothing left for the people to know…I am an open book. Dylie Bear out."
About the Writer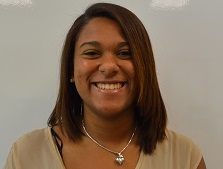 Miranda Febus, Editor
Miranda, Co-Editor in Chief of the CEV, is a believer in the philosophy "Everything is awesome. Everything is cool when you're part of a team." Miranda...