Course offerings at Becton continue to increase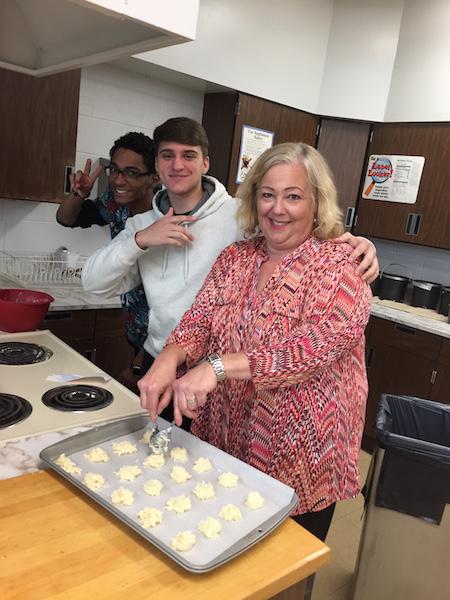 During the past few weeks, students have been busy creating their schedules for the upcoming 2017-2018 school year, and as one already knows, over the last two years, numerous new courses have been added to Becton's program of studies.
"As students are told during their scheduling meetings, they are the ones who help determine which courses are offered on a yearly basis," stated Supervisor of Guidance Mr. Caprio.
After much thought and consideration from Becton's administration and guidance department, the following is a list of new courses offered for the 2017-2018 year.
The Career Education Department will be offering a new class called Introduction to Business that will be available to all freshmen that are interested in obtaining a basic understanding of different fields in the business profession. This class is being added as a Career and Technical Education Course. The course will cover topics such as economics and globalization, budgeting and saving, investing, real estate, and risk management. An added bonus to this course will be that it will fulfill the financial literacy graduation requirement.
The History Department will be offering two more classes called Modern America: Post WWII and History of NJ. These courses have been offered in past years and have been very popular history electives. Modern America explores the development of the U.S. from post World War II to the present, while History of NJ includes the basic political, economic, social, and intellectual forces that have shaped the state of New Jersey.
Culinary 4 will now be offered to students who have taken culinary classes in the past. The Becton Administration has added an additional level to the Culinary Program for the past two years. Culinary 3 and 4 will be taught during the same time period, allowing the instructor to meet the needs of all students. A goal of this course will be to provide a certification and a pathway for students looking into studying culinary arts after high school.
The English Department will be offering a Theater 2 class for students who have taken Theater 1 and continue to have an interest in taking a second year of drama.
Italian 3 Honors students can now enroll in an Italian 4 Honors class.