Frozen Musical 2022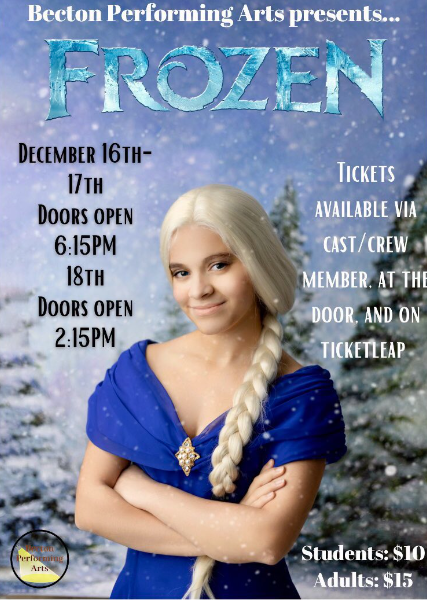 As winter approaches, so does Becton's musical, Frozen! The performances are on December 16, 17, and 18. On December 16 and 17, the doors will open at 6:15 p.m., and on the 18th, the doors will open at 2:15 p.m. Tickets can be purchased from a cast member, on Ticketleap.com, or at the door. Students will be let in for $10 and adults will be in for $15. The main characters of the musical are Anna, Elsa, Kristoff and Olaf. Elsa will be played by Junior Monica Rodriguez and Sophomore Abigail Large will be portraying Anna. Kristoff will be played by Senior Sean Spadavecchia, and Olaf will be played by Jorel Williams, who's also a senior. Rodriguez says that transforming into the character using makeup, hair, and outfits has been her favorite part of the experience. Spadavecchia feels that the friends he's made while rehearsing for the play has been the best part of his final winter musical at Becton. Ms. Rebecca Cruz–director of the play–says that this cast is one of the largest that Becton has had in the last few seasons, with over 30 cast members. Come take a trip to Arendelle and see Frozen the Musical!
About the Contributor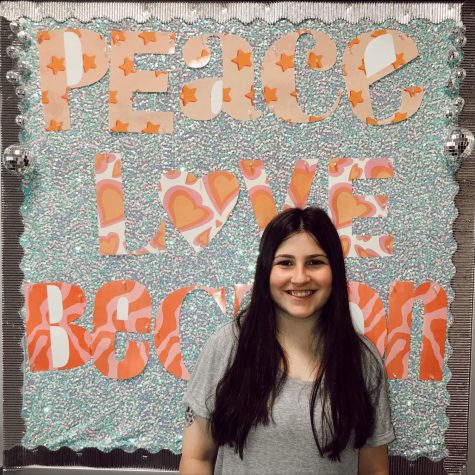 Rose Padovano, Staff Writer
Rose Padovano is entering her sophomore year of high school at Becton Regional. She is very excited about the upcoming school year and can not wait to...