Halloween at Becton & 10 Scary and Spooky Halloween Films to Watch during your Social-Distanced Halloween
Following the outbreak of COVID-19, we were left questioning whether or not certain holidays would still be celebrated. One of those holidays being Halloween, where kids use their creative imaginations and dress up in costumes while "trick or treating". Giving out candy to children and going to several different houses in one night may not seem like a very good idea, considering the circumstances, however, many found a safe way to celebrate. From drive-thru or contactless trick or treating to outdoor parties, Halloween continues to thrill.
Governor Phil Murphy has spoken in regards to Halloween in our community, "You may wish to dress as a knucklehead this Halloween, but we don't want anyone to act like one." The New Jersey Governor added "We know that in numerous communities, Halloween is more than just a fun activity, but a real tradition. We want to ensure that everyone has the chance to enjoy Halloween but we also want to ensure that everyone does that safely and responsibly". As advised by both the Governor and the CDC, many have taken precautions this Halloween in an effort to keep everyone safe whilst still having fun. A Halloween mask took on a whole new meaning this year, with many incorporating the personal protection equipment into their costume. 
 Becton Regional High School encouraged both students and staff to dress up this Halloween. Although Halloween falls perfectly on a Saturday, Becton celebrated its own Halloween Friday, the 30th. Ms. O'Driscoll and Ms. Dizon organized the event, which allowed students to celebrate during their gym period to ensure social distancing. The day consisted of exciting socially distanced games, costume contests, and activities. Ms. O'Driscoll stressed the importance of music to get students in the (spooky) spirit. The events will occur during your Physical Education class and they will be as follows, mummy wrap race, spoon, and ball race, as well as a virtual Halloween Trivia in which all students will participate. A costume contest was held to find the best costumes in various categories.
The winners included:
Vivian Reynoso Montero as Misa Amane for scariest
Kaylea Roughgarden as a Bag of Jellybeans // Staff: Chef P as Corpse Groom for most creative
Aleks Chernaev as Borat // Staff: Phys. Ed Dept as Unicorns for funniest
Blaze Grabowski as Rafiki  // Staff: Chef D as Coraline for best individual
Dylan and Sebastian as girls // Staff: Ms. Calasso and Ms. Ryan as Dwight Schrute and Michael Scott for best duo
Giana, Carly, and Amanda as Clueless // Staff: Phys. Ed Dept as Unicorn for best group.
---
---
If you're not going out tonight for Halloween these films will still provide some bone-chilling excitement and keep you in the ghostly spirit all weekend long.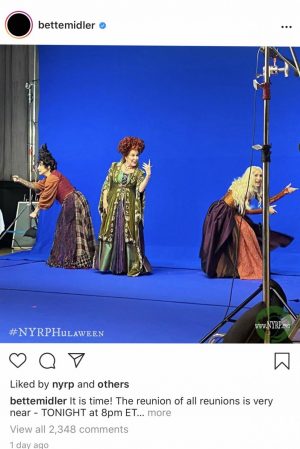 Hocus Pocus: After moving to Salem, Mass., teenager Max Dennison, explores a house that used to be home to three witches, the Sanderson Sisters. After refusing to believe a story, his new friend, Allison, and sister, Dani, tell him about the witches, Max accidentally frees them. Now, with the help of a magical cat, and former victim of the witches, Binx, the kids must steal the witches' spell book to stop them from becoming immortal.
The Addams Family: The "Creepy and Cooky" Addams family reconnect with a long-lost relative. Unfortunately for them, the man is actually a con-artist, trying to steal their fortune. 
Coraline: In this animated film, an 11-year-old girl ends up in another world which is a bizarre-version of her home. Everything seems good at first, but evil and surprising secrets are slowing unveiled.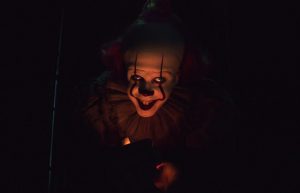 It (chapter one): Another adaptation of the famed Stephen King novel. A group of bullied kids bands together during the summer of 1989 to destroy a shape-shifting monster, which disguises itself as a clown and preys on the children of Derry, Maine. 
The Nightmare Before Christmas: Jack Skellington, the Pumpkin King of Halloween Town, decides to try something new and spread Christmas cheer to the world, by kidnapping and impersonating Santa Clause.
Escape Room: Released in 2019, Escape Room capitalizes on the puzzle-room craze, but with a deadly twist. 
The Nun: The fifth installment in "The Conjuring" universe, the plot follows a Roman Catholic priest and nun as they risk their souls to uncover secrets and demons in 1952 Rome. 
Train to Busan: The South Korean film, released in 2016 is a fast-paced zombie film. Mostly taking place on the train, a family and other passengers have to fight to survive in the action-horror combo.
Annabelle series: Inspired by a story of a doll named Annabelle told by Ed and Lorraine Warren, this series is another franchise that is part of "The Conjuring" Universe. Often compared to Chucky, and featuring devil worshipers, home invasions and, of course, an evil doll, Annabelle is a new take on the possession film. 
Ready or Not: Released in 2019, this comedy-horror film stars Samara Weaving as a newlywed who is forced to join her in-law's wedding night ritual, where they hunt her as a sacrifice for Satan.  That seems like pretty solid grounds for an annulment. 
About the Contributors
Hailey Bulger, Staff: Arts & Culture
Hailey is a first-year student at the Cat's Eye View.  She loves to hang out with her friends and family. She is a hard worker and always follows her...