Cop City Protest Carried Away
There is a danger coming to the wildlife in Weelaunee Forest in Atlanta, Georgia. A $90 million military training facility – named "Cop City" covering over 85 acres of land will inevitably disturb Atlanta's wildlife. Activists share that it is crucial that we protect our forests. Forests protect us from erosion, clean the water we drink, and serve as a critical barrier against climate change. Many of the various species of plants and animals that inhabit the earth may be found in forests, which also supply critical natural resources including food, medicine, and timber. 
Due to this disturbance, many people came together and began a "Stop Cop City" protest group. These protests were successful up until an unfortunate event took place. Twenty-six-year-old Manuel Teran, an environmental activist, was shot and killed on Jan. 18 by police officers while protesting to stop Cop City. Others were also taken into custody and suffered large costs of bail money. Though, this did not stop the activists from fighting for wildlife and the value of our environment.
If you feel like this speaks to you, do not hesitate to post about Cop City using the #StopCopCity hashtag on social media to spread awareness of what is happening to Weelaunee's Forest. Another way to take action is to Call the Dekalb County Office of Planning & Sustainability to reject the Cop City permit. Please feel free to use the link below to refer to resources that will help make a difference and Stop Cop City!
To Get Involved: https://stopcop.city/organize-with-us/
Dekalb County Office: 404-317-2155 ext.3 & 470-633-8223
About the Contributor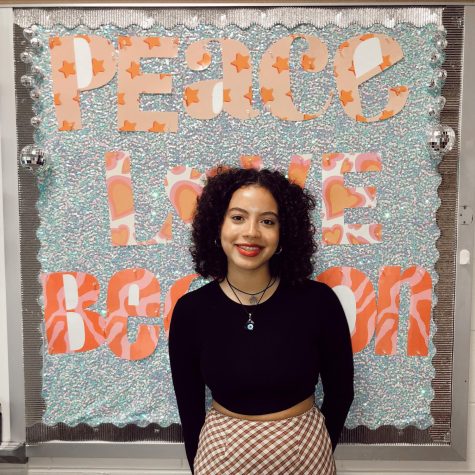 Luna Celemi, Staff Writer
Luna Celemi is a sophomore at Becton Regional High School who grew up in New York and is now claiming her confidence. She is pulling her weight-- joining...