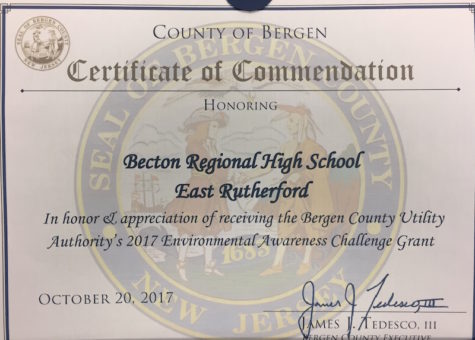 Patrick Cao, Editor

December 11, 2017
Henry P. Becton Regional High School has received a $1,000 Environmental Awareness Challenge Grant from the Bergen County Utilities Authority. "We are going to use the money to purchase greenhouse supplies to plant an organic herb garden for the Environmental Club," stated Career and Technology...
Sarah Tawfeek, Staff Writer

September 20, 2016
New to Henry P. Becton Regional High School is the arrival of life-size school banners. Made possible by the school administration and staff, these 'Becton billboards' are meant to instill a sense of pride within the high school. "When students enter our building every day, we want them to be...