Becton junior enrolls in Italian elective to learn a 6th language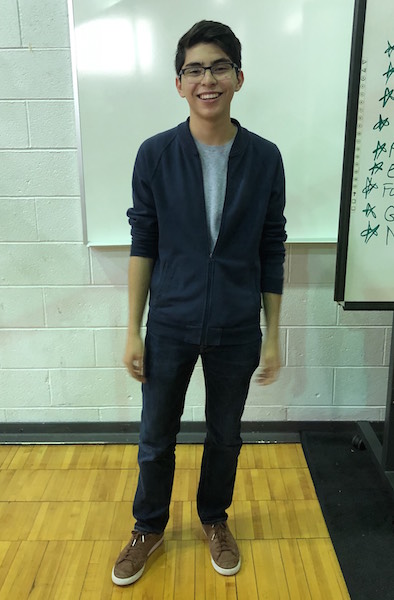 Hang on for a minute...we're trying to find some more stories you might like.
Becton Regional High School's Class of 2020 is proud to welcome a multilingual student, Arturo Santana Gallegos. The polyglot speaks an impressive five languages, which include English, Spanish, French, German and Chinese.
"Knowing all these languages really opens doors to the world. Plus, it opens your eyes to different cultures and makes you more aware of what is going on around you," he explained.
Arturo grew up in Mexico City and was encouraged by his parents to study foreign languages. After studying French, he mentioned growing a strong passion and interest in learning additional languages.
Just last year, he attended a Swiss-education school located in Mexico, also known as Colegio Suizo de México. However, he transferred to Becton this year and is feeling optimistic; therefore, he is currently taking Italian with Mrs. Bononno to learn more about a new language and culture.
Arturo is planning to eventually travel throughout the world and use his knowledge of various languages to his advantage by meeting new people and encountering wonderful opportunities.
The young man feels that being a polyglot has been an eye-opening experience for him because he now views the world from a different perspective, rather than the way he did before. He specifically describes learning other languages as "a wonderful thing".
"There are people that feel ashamed to know different languages, but why be ashamed? I really encourage anyone who wants to learn about other countries and cultures to study other languages," he said.
As for the most difficult language to learn, the Becton junior said it was Chinese. "It is the most troubling dialogue among all because of the way its letters are written," he explained.
One of Arturo's many future goals is to one day establish a career in Germany.

About the Writer
Monserrath Martinez, Staff Writer
Monserrath Martinez is a junior at Henry P. Becton Regional High School. Monse is excited for the new school year and feels optimistic for any new opportunities...