Seniors Kuc & Cao noted for outstanding citizenship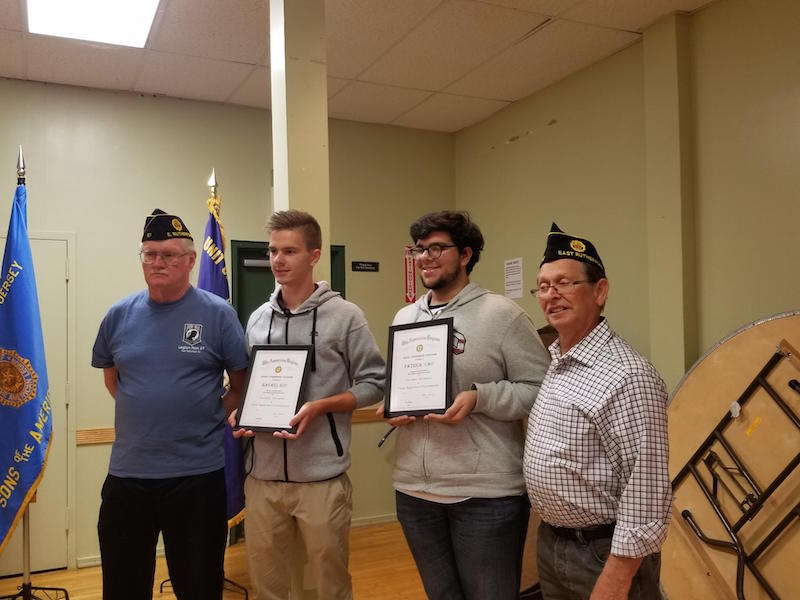 Becton seniors Rafael Kuc and Patrick Cao were awarded the Good Citizenship Citation Award on October 19 at American Legion Post 67.
After attending the American Legion Jersey Boys State in June, the seniors achieved this award by being outstanding citizens at the event. At the meeting, they were honored by local veterans, and they were given the opportunity to discuss their individual experiences at Boys State and detail their participation in specific activities while at the educational program.
"I'm definitely thankful and honored to be acknowledged by the veterans and the community," said Patrick.
"It was a very unexpected award, and I'm honored to have represented our post," added Rafael.
Both of the seniors noted how honored they were to see the veterans at the awards meeting.
American Legion Jersey Boys State has been taking place annually since 1946, and the instructional program was created for citizenship training purposes.
About the Writer
Savannah Jones, Editor
Savannah is a senior and Editor for the CEV. She has enjoyed writing for nearly 3 years and brings that joy into every piece she writes. She plans to major...