Media Specialist Ms. Vaccaro creates, updates Becton app
Hang on for a minute...we're trying to find some more stories you might like.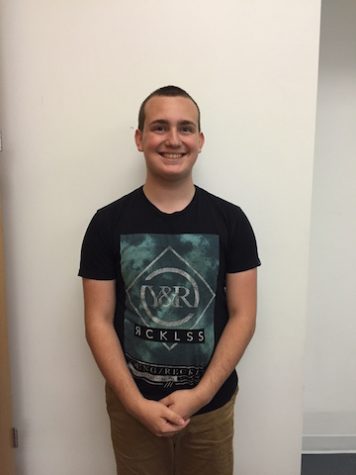 More stories from Anthony Cioce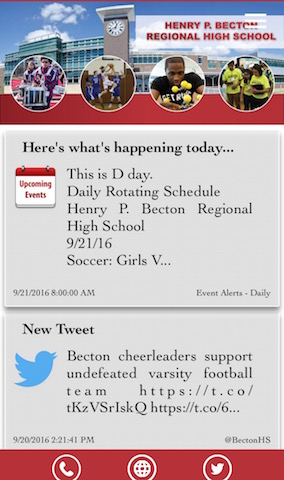 Media Specialist Ms. Vaccaro has recently partnered up with a company called School Info App to create a Becton Wildcats application for iOS devices.
The media specialist, along with the Becton Administration, thought that it was time for the high school to have its own app. "Seeing that other schools have apps, it motivated me to create one," she said. It took the Becton staff member some time to research companies that create apps, and from there, she decided on working with the award-winning School Info App.
Ms. Vaccaro is the person who is responsible for updating and managing the app, and every day she is learning more about it. "I did have a one-hour training in the summer, but I am still learning about some of the features available," she added.
Aside from creating and updating the app on a daily basis, she also runs the Becton Twitter account and school web site, so every time she posts something on Twitter or the website, subscribers will get a notification on their phone. For this convenient feature, she does not physically need to go on the app and create a post, it will automatically show when she posts information on the social media site or the website.
Ms. Vaccaro thinks students will feel like Becton is moving with the times and reaching them on their level. "Students love their cell phones and always have them," she said. A suggestion that recently came from a student is to have an Apple Watch app. It seems to her that her students are always one step ahead.
Senior Rashel Pilataxi said she and other Becton students will benefit from this app. Since it gives you automatic updates about what is going on, she said that she will most likely stop going on the Becton website because the school app is a quicker, more efficient way to get information.

About the Writer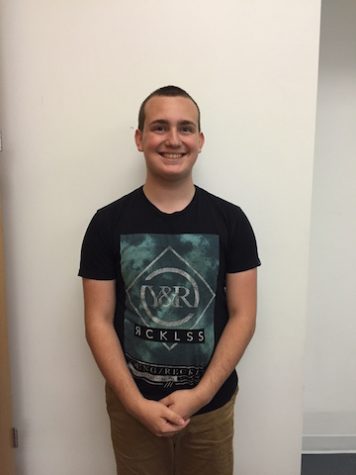 Anthony Cioce, Staff Writer
Anthony Cioce is a YouTube fanatic. His favorite YouTubers include iJustine and Jenna Ezarik. He enjoys hanging out with his friends and going to eat at...