May Student of the Month: Claudia Horan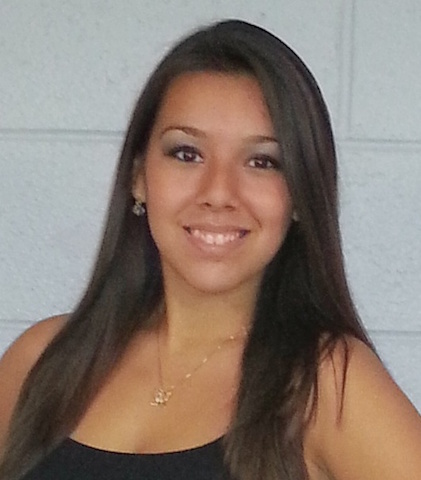 Becton's May Student of the Month is Claudia Horan. With a cumulative grade point average of 99.3 and ranked fifth in her class, Claudia is the tenth student this year to earn the honorable title.
Claudia Horan is extremely active in the Becton community, serving as secretary of the Student Council, treasurer of the senior class, and varsity captain of the football cheering team, competition cheering team, and tennis team. She also participates in a number of clubs, including Math League, Environmental Club, Key Club, National Honor Society, Girls Helping Girls, and Yearbook Committee. In her spare time, Claudia gives back to the East Rutherford and Carlstadt community through her volunteer work as a choreographer at Dance Theatre Workshop, where she has performed for 16 years.
Despite Claudia's multitude of extracurricular activities and volunteering, she still manages to set aside enough time to succeed in her challenging coursework, same of her favorite classes consisting of AP Statistics, AP Calculus, and AP Physics.
Recently committed to Trinity College in Hartford, Connecticut, Claudia plans to major in economics and computer science with hopes of becoming a financial analyst and, later on, a chief financial officer. Although she stated that she will miss all of the familiar faces at Becton, she expresses excitement at the thought of a new beginning. "I am eager to start a new chapter in my life at college. I can't wait to meet new friends, live on my own in a different state, take courses I am really passionate about, and be introduced to new opportunities," she said.
Overall, Claudia feels that Becton has instilled her with two central ideas: "Hard work pays off" and "Never stop challenging yourself." She advises future Becton students and aspiring Students of the Month to get involved in the school community starting freshman year and to challenge oneself with AP and Honors courses of one's interest. "Join as many sports and clubs that you enjoy," she said. "Always strive to be a leader and a good role model."
Claudia feels that her motivation and bright outlook on life can be summed up in her favorite quote: "Happiness is the ultimate success."
About the Writer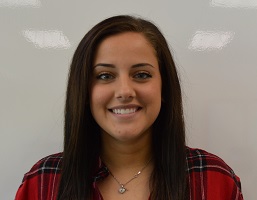 Devyn Di Meola, Editor
Devyn is an aspiring journalist and Co-Editor in Chief of the Cat's Eye View. Avidly drinking coffee and often quoting The Office, she enjoys over sized...