First CEV staff to launch online site looks forward to future plans
Hang on for a minute...we're trying to find some more stories you might like.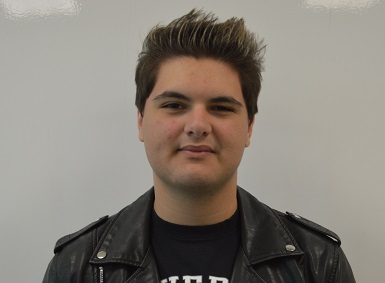 More stories from John Rotella
After writing and interviewing incessantly for the past ten months, the journalism class, which is made up of all Class of 2015 graduates, is ready to pursue future goals.
Sharon Skeahan will be attending Montclair State University in the fall. "I loved the campus and the professors that I met; plus, they offer a lot of different programs." Although Sharon will miss her family and friends, she is looking forward to having a new learning environment and more freedom.
David Stoltz will be attending the University of New Haven. He is really anticipating the opportunity to live on his own and spend his next few years on a college campus. Although it was hard to choose, David says his favorite journalism memory was writing his own stories and informing the Becton readers.
Alex Gatopoulos will be attending Bergen Community College in September. His plan is to major in history and possibly become a history teacher. He is most looking forward to "drowning in college swag" and "college girls." Alex has too many favorite journalism memories to choose from.
Greg Dickman will be attending William Paterson University in the fall with a plan to major in criminal justice. Post college he plans on becoming either a police officer or an FBI agent. Greg is eager to meet new friends once he steps foot on the college campus.
Editor Miranda Febus will be attending Fordham University. Although Miranda's end goal is to become an established author, she hopes to land a job in the communications field beforehand.
Angela Cheung is enrolled in SVA, the School of Visual Arts in Manhattan. She loved the environment of the campus as well of the location of it. Although she is prepared for the hard work and stress, she is looking forward to the projects. Angela will miss how close everyone was in her journalism class.
Klaudia Ryznar will be attending Kean University in the fall. "I really loved the campus and just the school in general." She is eager to get a fresh start next year and bring new people into her life. Klaudia plans on majoring in psychology and one day hopes to help loads of people.
Brittany Welsch will be attending Marywood University. She plans to be a nurse practitioner one day; however, she is seriously considering becoming a math teacher. Brittany is anticipating meeting new people and hopefully getting to sleep in later than she currently does. "My favorite part of journalism was the feeling I got each time I saw my story get published."
YoMarie Llanos will be attending Bergen Community College for one to two years, with hopes to eventually transfer to Rowan University. She plans on majoring in public relations and is very excited to meet new people in college. YoMarie sees herself one day being a public relations agent.
Renee Kochinski will be attending the College of Saint Rose. She plans on majoring in communication science disorders with hopes to have a career as a speech teacher. Renee says that she will miss how well everyone worked together in Journalism.
Jared Farhat will be attending Monmouth University in the fall. "It just felt right. Everything about it was the perfect fit for me," he said. He plans on majoring in homeland security with future plans to become an FBI agent. His favorite journalism memory was "writing all of the CEV stories month after month."
Editor Devyn Di Meola will be attending the University of Delaware next year. "They have an amazing honors program, study abroad options, and it really gave off a sense of community." She is really excited to finally branch out from the place she's lived her entire life and she's ready to meet new people in college. Devyn plans on majoring in psychology with hopes to someday be a neurosurgeon.
Akemi Yara will be attending Bergen Community College next year. She is most looking forward to not having such a tight schedule and is eager to have more free time. She is contemplating majoring in English and someday becoming an English teacher. Her favorite journalism memory was the trip to Good Morning America.
John Rotella will be attending Rowan University next fall. Although he will miss his close friends, he is ready for change. He plans on majoring in communication studies, which includes radio, film and television with hopes to one day write his own television show. John's favorite journalism memories were going to New York City and making elaborate cupcakes with Brittany for the class bake sale.

About the Writer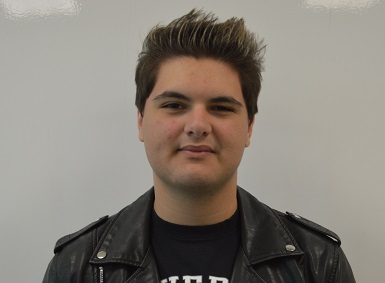 John Rotella, Staff Writer


During John's spare time he enjoys writing and publishing novels to Wattpad, drinking Starbucks, attending concerts, and binge watching television...