A quick 'think before you tweet' message for all athletes
Within the last ten years, social media has amplified and consumed teenagers' lives all across the globe. As most people may know, Twitter is a social networking site where many teens post their feelings and their tweets reflect their thoughts and emotions. While clicking "send" or "retweet" can be enjoyable and entertaining, many teenagers do not think of the consequences that can occur from sending or re-tweeting one derogatory message.
For example, in 2012, Scott Fitch recruited two Fairport High School boys' basketball players but then only recruited one after viewing the boy's Twitter page. The college recruiter found what the boy's Twitter account consisted of, and in the end, he deemed him not good enough to represent the university. For student-athletes especially, it is imperative to be conscious of what they are posting because it could cost them valuable scholarships and redirect their future.
Marymount University coach, Brandon Chambers, was once quoted as saying, "Never let a 140 character tweet cost you a $140,000 scholarship."
Students' tweets reflect who they are, and educational institutions will turn down students who represent themselves poorly due to racially insensitive, sexist, or libelous tweets.
No one is arguing that social media is a fantastic way for people to connect, but by poorly representing oneself, colleges will not hesitate to turn away students and retract scholarships for adolescents that they do not want representing them.
All in all, students should be mindful when tweeting because in hindsight, posting a message on impulse may not be worth it, especially if it costs them a college opportunity.
Source: USA Today High School Sports
About the Writer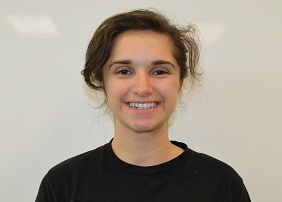 Jamie Scangarella, Staff Writer
Jamie Scangarella is the junior class president, a varsity volleyball player and a varsity debater. She is also a part of the Key Club, Environmental Club,...