Junior class fundraiser debuts students' talents; Greer, Scangarella take home the gold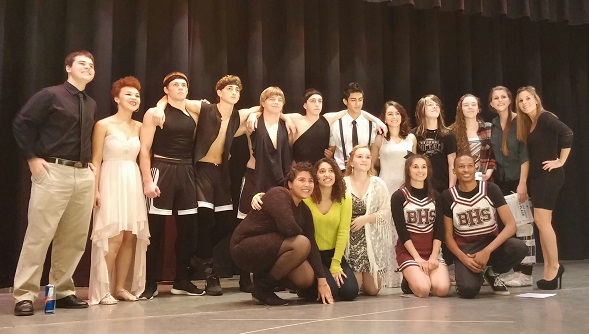 Hang on for a minute...we're trying to find some more stories you might like.
Physical Education Teacher and Junior Class Advisor Ms. O' Driscoll hosted this year's Becton's Best Talent Show last night with the help of Junior Class Vice President Jake MacKenzie. The night showcased nine diverse acts and was held in the B-PAC.
English Teacher Mr. Shin, Science Teacher Mrs. Mackanin, and Math Teacher Mr. Jasinski were the judges of Becton's second annual event, and after some unrehearsed and prolonged stalling by the hosts, the judges decided juniors Cordell Greer and Jamie Scangarella deserved first place. In second place was Sophomore Cooper Boyd and in third place were seniors Rebecca Sass and Sharon Skeahan.
To begin, the show started off with Freshman Christina Woyce singing "I Dreamed a Dream" by Susan Boyle. The second act featured second-place winner Cooper playing "Eruption" by Eddie Van Halen on the guitar, and last but certainly not least, Freshman Isis Polanco sang "Creep" by Radiohead, filling the slot for the third act.
In the fourth slot were first-place winners Cordell and Jamie, acting out a popular "Saturday Night Live" skit titled "The Spartan Cheerleaders." They replaced the skit's mascot with Becton's Wildcat. The duo also filled in the names of some of Becton's wrestlers such as seniors Roy Forys and Dylan Lewin, and even mentioned the wrestling coach, Physical Education Teacher Mr. Settembrino, in their act. These personalized touches along with the comic effect allowed the juniors to take home the gold.
The fifth act consisted of third-place winners Rebecca and Sharon. Rebecca played the guitar to Sharon's medley of Taylor Swift songs. Freshman Tiffany Lopez filled the sixth act position, singing "Distance" by Christina Perri.
Next was Senior Faith Banca and Junior Pablo Hernandez. Faith sang an original song titled "Still Be Mine" and played the piano while Pablo added to the song with his drum talent. Senior Taylore Mastbeth sang Martina McBride's "A Broken Wing" as the eighth act.
The show ended with a comic relief for the ninth and final act of the night. Juniors Brent Addeo, Dominic DeLizio, Rafal Kolodziej, and Vincent Kuprat performed a dance number to "Single Ladies" by Beyonce.
The hosts noted that each and every act was fantastic and that it took a lot of confidence for every contestant to show their talents. Senior Prarthana Rajai noted that she particularly enjoyed the first place act. "They were awesome. Their coordination was great. They deserved first place," she said.
The junior class was able to raise 412 dollars with this fundraiser. "Everyone did an amazing job. I'm looking forward to next year's show," Ms. O' Driscoll said. She noted that she hopes even more students will gather the confidence to participate in the next talent show.

About the Writer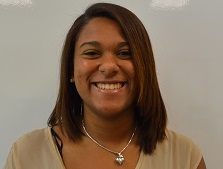 Miranda Febus, Editor
Miranda, Co-Editor in Chief of the CEV, is a believer in the philosophy "Everything is awesome. Everything is cool when you're part of a team." Miranda...