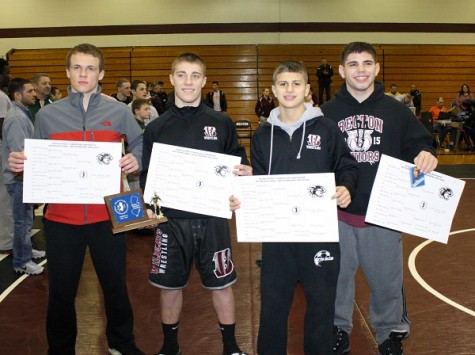 Renee Kochinski, Feature Editor
February 24, 2015
Filed under Sports, Winter Sports
On February 21, the Becton Wrestling Team, under the direction of Coach Settembrino, dominated the mats and the scoreboard at the District 15 home competition. As a team, the boys collectively scored 165 points, which enabled them to beat Queen of Peace High School by a mere four and a half points. The...