Supervisor of Guidance Mr. Caprio receives ESP Award
Hang on for a minute...we're trying to find some more stories you might like.
Mr. Caprio, Becton's Supervisor of Guidance, has been presented with the Educational Service Professional of the Year Award. Mr. Caprio has been working in the guidance department for 15 years and is completing his second year as a supervisor of the department.
Mr. Caprio works with numerous students on a daily basis and handles various types of responsibilities, so he never has a "typical" day at his job. "Every day is different. I can go from working on preparing for a test such as the PSAT, AP or PARCC to helping students with their FAFSA or college applications to talking to students about their performance in class to meeting with fellow administrators and discussing scheduling," he said.
Although the guidance supervisor attends to many different obligations, he says that without a doubt, a favorite aspect of his job is advising Becton's student body, and because he has had a difficult experience transferring between colleges, he wishes to help Becton students avoid having that same experience. "I didn't have an ideal college experience, so I love having the opportunity to help students find the school that is right for them," he said.
Mr. Caprio is not only affiliated with the high school's counseling department, but is also known for having been a part of the Becton teaching and coaching staff. For instance, he has taught a variety of social studies courses for four years and has coached football, baseball, track, bowling, tennis and cross country. He is recognized for coaching Becton Bowling for 14 years and leading two bowling teams to a state championship. 
"
I love having the opportunity to help students…"
— Mr. Caprio
Moreover, although Mr. Caprio may be a role model to others, there are a few people that stand out as role models to himself. "When I began working at Becton, I had the opportunity to collaborate with a lot of my former teachers who showed me how to be a good educator and a good person." When beginning his career, he was mentored by History Teacher Mr. Bononno. He mentioned that he was fortunate to have the opportunity to work with Mr. Bononno and other individuals during the first few years of his career. He is also extremely grateful for the opportunity he has had working with his colleague, Ms. Calvanico. "We have been in guidance together for over 15 years, and I have learned so much from her," he said.
In addition to being involved at school, Mr. Caprio has many interests and hobbies outside of school including coaching his two sons' travel basketball and baseball teams. "I enjoy spending time with my family and during the warmer months, I love the beach," he said.

About the Writer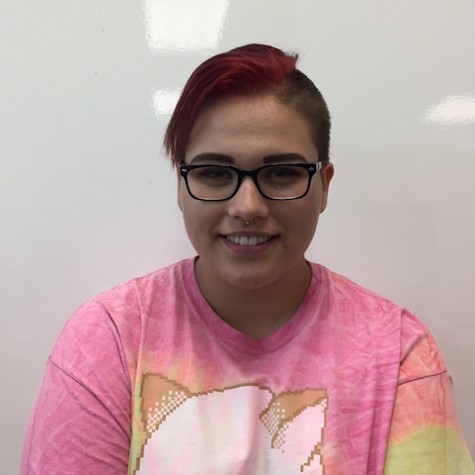 Kaya Zawistowski, Staff Writer
Kaya is a vegan ukulele player. She hangs out with her two cats and dog after school and listens to bands like Knuckle Puck, Sworn In, Issues and Of Mice...