Becton Key Club raises hundreds for Unicef; receives banner recognition
Becton's Key Club hosted a fundraiser this past fall and raised five hundred and twenty-seven dollars for Unicef.
Participants of the fundraiser were to use boxes provided by Unicef to ask family members and friends for donations over a period of about one week, and the participation of Becton's eager Key Club members made it possible to have raised so much money within a limited time frame.
Mrs. Bonnano, one of Becton's world language teachers and the adviser of Key Club, stated that students collected most of the money during Halloween time, and the money raised will be used to help fight against Tetanus, a serious infection that affects parts of the nervous system, often causing muscle spasms in adults.
Mrs. Bonanno is very satisfied with the outcome of the fundraiser and stated that the Key Club members will be identified for their hard work, outstanding enthusiasm and support. "Since we raised more than two hundred fifty dollars, we are going to get recognition with a banner," stated the adviser.
Though not much is known about the appearance of the banner, both Mrs. Bonanno and her students are very proud of the end result, being that they not only raised a large amount of money, but they also helped contribute to a good cause.
"I'm very happy. Of course, I always think that you could do more, but some kids worked really hard to make sure they collected a decent amount of money to donate," Mrs.Bonnano stated.
She continued to express her appreciation by noting that 'it was done thanks to the members that worked hard'.
Key Club participants, students and staff can keep an eye out for this banner that will serve as a symbol of the eagerness of Becton's many diligent students.
About the Contributor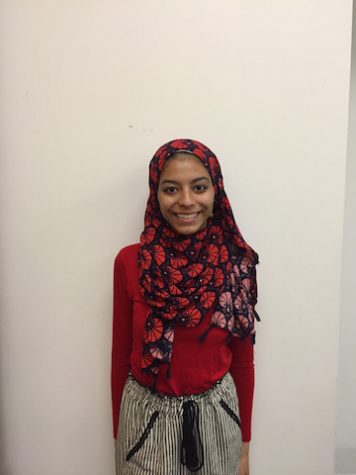 Sarah Tawfeek, Staff Writer
Sarah Tawfeek is a hardworking, creative individual. During her free time, one can find her reading, writing, and blogging about her favorite novels or...