Jersey Mike's Sub Shop raises close to $5,000 for BRHS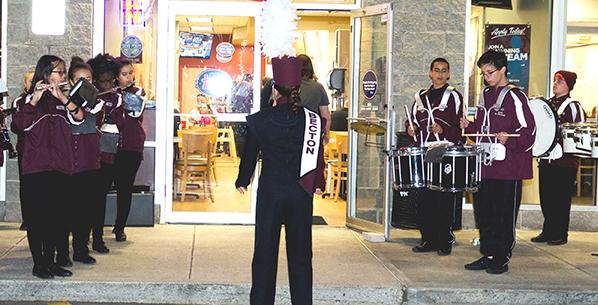 Hang on for a minute...we're trying to find some more stories you might like.
Just last month, a new local business called Jersey Mike's Sub Shop offered to partner with Becton Regional High School to raise money for the school. After selling approximately 2,300 sandwiches, almost 5,000 dollars has been donated to BRHS.
"The owners are very generous for partnering with us," said Becton Regional High School Principal Dr. Sforza.
The fundraiser began on October 26 and ended on October 30 and consisted of customers donating a minimum of two dollars to Becton in exchange for a regular sized sandwich of their choice. The business, which is located in East Rutherford at 50 Route 17 North, then donated one hundred percent of the proceeds to the high school.
"
The owners are very generous for partnering with us."
— Dr. Sforza
"All profits will be used to provide better funding for various clubs and organizations," stated Dr. Sforza. "Some school sponsored organizations and projects that have not had the appropriate funding will soon be able to reach their full potential that they had been lacking because of financial needs," he added.
The Becton principal visited Jersey Mike's on its opening night and absolutely enjoyed the chipotle cheese steak. He went back for seconds on October 28 where he saw many students.
Incidentally, a Becton employee attended the fundraiser one evening, and after leaving the sub shop, he/she had made his/her way to the Dollar Tree and donated the food to a homeless person. "I felt as though a higher power had me buy the sub for the sole purpose of giving it away to someone more in need," the Becton employee said.