English Teacher Mrs. Gatto becomes certified yoga instructor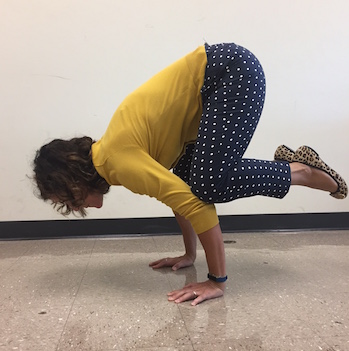 Hang on for a minute...we're trying to find some more stories you might like.
English Teacher Mrs. Gatto is not only teaching classes such as English 12 CP, film and literature, contemporary literature and creative writing, but she has now taken on the role of becoming a yoga instructor. Hot yoga, the specific type of exercise that Mrs. Gatto performs, is a style of yoga that is completed in a hot and humid room up to 100 degrees or more. After a six week course, which equals up to two hundred hours in total, the English teacher has recently become certified.
Mrs. Gatto was looking for a new workout that was entertaining, but also a stress reliever, so this exercise was something that really caught her interest. She felt as though hot yoga sounded like a challenge that she wanted to overcome.
The English teacher has stated that the hardest part of being a yoga instructor is "balancing all of the information of the sequence and keeping it together in a specific time period." She also could not stress enough about how important it is to keep everyone safe and prevent him or her from getting injured or completely hurt.
As for the age group that she prefers to teach, she does not really have one. She goes by the level of skill that each person has and how advanced he or she is. Everyone works at his or her own pace in order to improve his or her skills and talent level.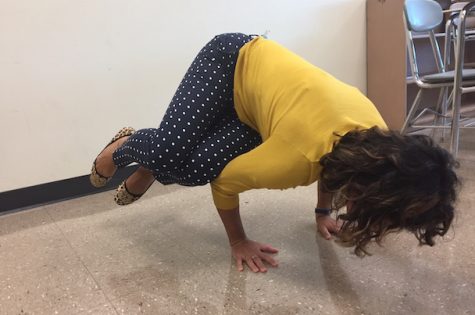 Furthermore, Mrs.Gatto prefers to teach hot yoga rather than regular yoga for two main reasons. First off, she stated, "It's a major safeguard against injury." The second reasoning is because it is "extremely cleansing and challenging." She said the most exciting part of working with people throughout the class is being able to help others.
In addition to spending her time performing and teaching yoga, she enjoys doing other activities as well. For example, when finishing her yoga classes, she uses the rest of her time to bake and cook with her family. She will take any opportunity to help others achieve their goals and enjoys doing yoga with her children.