Becton's GSA Club Paints Kindness Rocks
On April 5, 2023, Becton's GSA painted kindness rocks in our school's art room! The meeting consisted of a sizable lot of members, all of whom busied themselves with painting positive messages on rocks. The idea for this activity sparked from the GSA members themselves, the club's leader Ms. Skeahan recalls. "Our members brought the idea up earlier in the school year and we decided that Springtime was the best time to make it happen." Since this plan was first pitched during the wintertime, carrying it out in the Spring – a time of the year known for being the most colorful of all seasons – was the best possible idea. The outcome of this decision, Skeahan hopes, will be uplifting: "Ideally, the rocks, wherever they may be placed, will bring a bit of color, life, and positivity to our students." Along with the rich color that springtime brings, there comes a sense of happiness that is commonly lost within the cold months of winter, which is where the overarching purpose of this activity stems from. As Skeahan says herself, "The purpose of the kindness rocks is very simple – they are a creative way for students to promote kindness throughout our school and also build community within our GSA."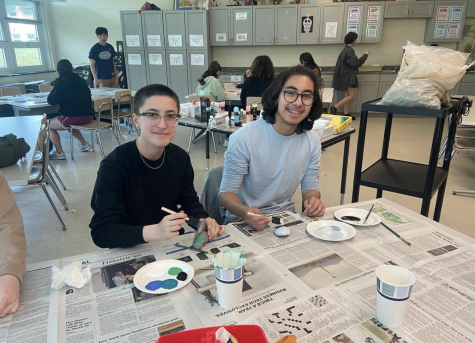 While these kindness rocks were the plan for this week, the GSA has a multitude of plans not only for this month, but the next few coming up. "This month, GSA members will collect toiletries for a donation drive and package those items into individual bags. We also look forward to events and activities during Pride month." These events mentioned will take place during and leading up to June, the month that is nationally recognized as the aforementioned LGBT Pride Month. Be on the lookout for GSA's annual Tie-Dye for Pride, where members of the Becton community can buy, and tie-dye their own T-shirts! 
About the Contributor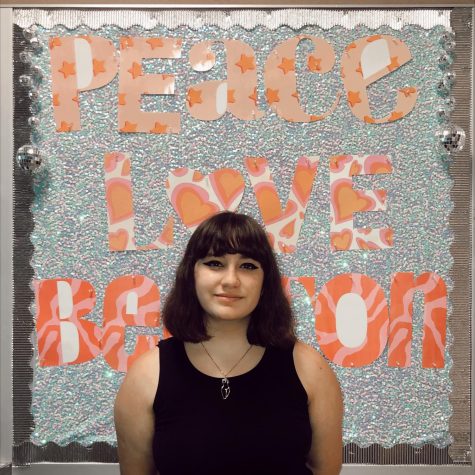 Julia Bubendorf, Staff Writer
Julia Bubendorf is a sophomore at Becton Regional High School. She originally is from Garfield, but moved to East Rutherford to begin her high school career....