Disney +: The New Streaming Service Invading Your Feed
Is it worth your hard-earned money?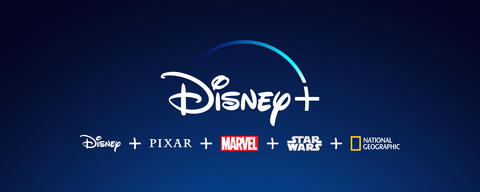 Sarah Oehlmann, Editor: Sports, Clubs & Student Activities
November 26, 2019
Do you love Disney movies? Do you wish you could watch them all the time? Well, now you can. With the new Disney + streaming service you can watch any Disney movie, Disney Channel Original Movie, Disney Channel show, ABC programming, and Marvel entertainment whenever and wherever. All you have to do is pay $6.99 a month for a basic package and $12.99 for a premium package that includes ESPN. 
This new service is directed for those who love Disney but can't afford to constantly pay to rent or buy the movie or show (or who don't want to dig threw a box of their parent's old VHS tapes). This service has everything Disney from when it all started back in 1923 to brand new programming like The Mandalorian, a new take on a Star Wars story. It is even going to have brand new Disney Channel shows streaming: such as High School Musical: The Musical: The Series and premium members will get first looks at brand new Disney movies before they even come out in theaters. Disney + is for all, those who love funny, sad, scary, and so much more. 
A poll of teenagers this month revealed that 80% of participants have Disney + and that they love it, 10% said they don't have it but want it, and the other 10% felt that it was a waste of $6.99/$12.99 a month. However, even though most of those 80% used the seven-day free trial, they said that they would continue to pay for it once it ends. Sharing accounts has also become extremely popular and while Netflix is cutting down on the practice when polled, over 75% of teenagers share an account and prefer it, claiming that if they had to pay on their own, they wouldn't keep the service. Overall, the statistics prove that buying Disney + is worth it.