Reynoso, Ariza & Korabi commit to continue athletic career
The Becton Regional High School Athletic Department celebrated three athletes, Jose Reynoso, Angelyn Ariza, and Adib Korabi, as they each committed to playing sports in college.
Jose Reynoso committed to attend Felician College to play soccer, Angelyn Ariza officially signed to attend Ramapo College of New Jersey and run track, and Adib Korabi enrolled at the University of Wisconsin Oshkosh to wrestle.
"I chose Felician because I knew that my style of play would best fit into their system, and I get along with the coach and players very well. Also, my mom really liked Felician, considering how close is it to my house," said Jose.
"Since I'm a defender, my favorite part of the sport is obviously defending. Nothing is better for me than goal-line clearances and slide tackles," he elaborated.
Jose has been playing soccer for over eight years, and he plans to continue because of his love and dedication for the sport. "I find it so enjoyable, and it is a big opportunity to learn and develop more skills related to it," he stated.
Jose has played soccer at Becton for four years, and during his last season, he encountered an obstacle that ended up working out. "The biggest obstacle was rebuilding most of the team since we had only two starters back from the previous year; however, our senior boys helped out the younger guys, and we were able to gain chemistry," he shared.
For the soccer athlete, he described the recruitment process as "up and down." "But with the help of my parents and Coach Mike [Furino], it turned out quite well in the end."
During the signing, Coach Furino spoke about how Jose was such a pleasure to have on the team and wishes him best of luck. "I also went to Felician and I feel like I'm passing the torch on to Jose," said the head soccer coach.
"My mom made a huge impact on me, especially during my senior year of soccer. Her being there at the games and supporting me truly means a lot, and I honestly play better with her there," Jose said. "I encourage more people to play soccer because it's such a beautiful sport, and it is full of emotions. It makes you better as a person and a player."
Being a Wildcat truly did impact the senior and his love will always run deep for the team. He mentioned that he will miss absolutely everything about Becton soccer. "Getting to play with my best friends was so much fun, and I'll really miss that."
Moreover, Ramapo College was a clear choice for Angelyn (Angie). She chose the school because of its rigorous nursing program and beautiful campus.
Angie holds the school record for two track events: the 400-meter dash and the 400-intermediate hurdles. With a time of 60.92 seconds in the 400 and 69.69 seconds in the hurdles, she has managed to securely place in almost every meet of the 2019 season.
During her senior year, her biggest challenge was lowering her personal time in the 400 hurdles; she felt as though she was not running at her full potential.
Also, according to the athlete, the signing and recruitment process was very straightforward. Upon submitting her application, she noted her interest in continuing track, and soon after, the coaches reached out and offered her a spot on the team.
"I wanted to keep playing because it is a special part of my life. It made me more of an ambitious and competitive person, and I knew that if I didn't continue track in college I would instantly regret it," she stated.
"My favorite part about track is the adrenaline before the start of a race." She added that power and endurance are extremely important when participating in such a sport.
Since the beginning of her track career, Coach Peck, Coach Settembrino, and Coach Pinkney have helped her develop and achieve a new level of greatness every year. However, the track athlete mentioned that the coach that had had a most positive impact on her career is "Coach Sett."
The soon-to-be collegiate athlete encourages people to try out for the sport. "It is both beneficial and fun. While working together as a team, you focus and better yourself," she explained.
In order to balance athletics and academics, she realizes that time management, staying organized, and keeping a strict schedule is the key to her continued success.
Like most Becton athletes, the high honor student stated that she will miss her wonderful team and the many friends she made at every meet.
Congratulations to all of the college-bound athletes!
About the Contributors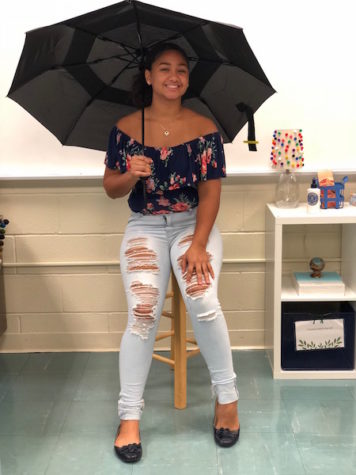 Samirah Reyes, Staff Writer
Samirah Reyes is a 15 year old sophomore who attends Becton Regional High School. She enjoys playing both volleyball and basketball at school. Her favorite...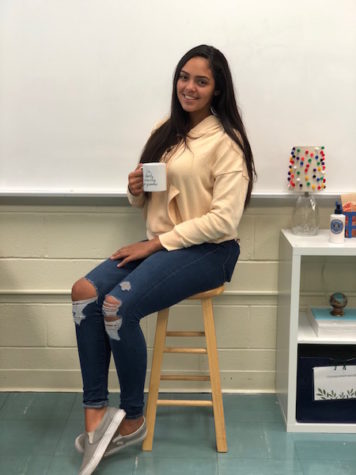 Jaylen Nuila, Staff Writer
Jaylen Nuila is a senior and will begin her second year as a staff writer for the school paper. At Becton, Jaylen is very involved and plays on the varsity...