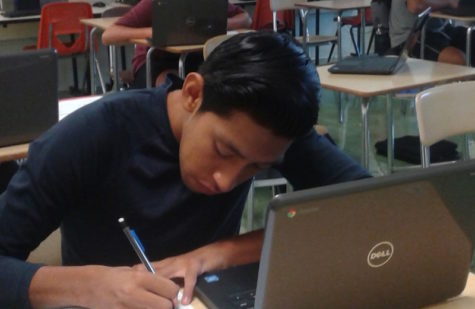 Noelia Moore, Editor-in-Chief

September 22, 2017
Becton's One-to-One Chromebook Initiative, which launched this past spring with the sophomore and junior classes, has expanded to the entire student body. "We are very happy that the board of education has supported this technology initiative to supply every student with a computer device to use...
Patrick Cao, Staff Writer

September 21, 2017
Senior Austin Kim is quite busy as a technology intern for Becton Regional High School and a recent graduate of the Computer Science Pathways Certificate Program. Under the guidance and supervision of Becton's District Technology Coordinator, Mr. Gbaguidi, Austin has learned the inside out of the...