Patrick Cao, Co-Editor
December 9, 2016
Filed under Becton 2016-2017 Highlights, Fall Sports
The Henry P. Becton Regional High School Football Team has completed a successful season with a record made up of seven wins and three losses, and Head Coach John Maher has also received the Coach of the Year Award for effectively guiding his team to victory. Moreover, the talented Becton ath...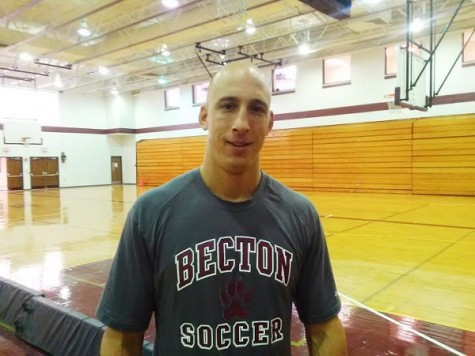 Yomarie Llanos, Staff Writer
December 9, 2014
Filed under Fall Sports, Teacher Feature
After an undefeated season for Becton's Volleyball Team, which included an 18-0 League Championship, Physical Education Teacher Mr. Settembrino recently won the award as the 2014-15 NJIC Meadowlands Girls' Volleyball Coach of the Year. This accolade will be his second one after receiving a previous...