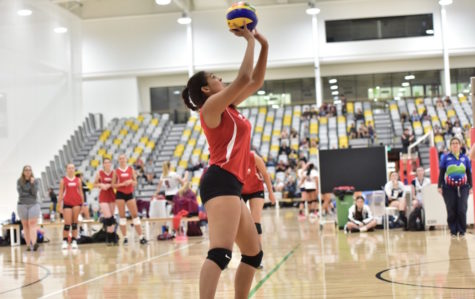 Blaze Grabowski, Staff Writer

October 2, 2018
Senior Jaylen Nuila experienced a once in a lifetime opportunity at the Down Under Volleyball Tournament in Brisbane, Australia this past summer. After competing in 18 games, her team won third place with a 16-2 record. Jaylen found out about the tournament through a letter from Becton's volley...
Kasley Alexander, Staff Writer

April 17, 2018
Junior Jaylen Nuila, along with several other volleyball players from across the country, will be joining the Down Under Sports Tournaments to participate in the 20th annual volleyball invitational in Australia. The trip will begin on July 16 and will continue for ten days. The total cost of th...