Senior Class President Kuc fulfills leadership goals, looks forward to speaking at graduation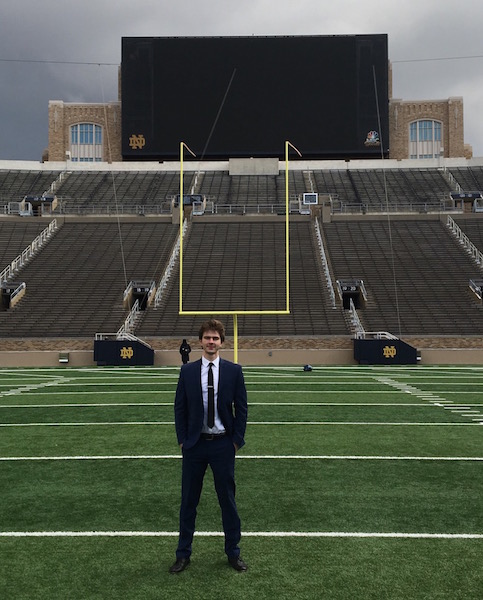 Along with preparing to attend the University of Notre Dame in the fall, president of the Class of 2018, Rafael Kuc, is currently constructing his speech for graduation on June 20. "I'm hoping that the class is able to reflect on all of the good times they have had throughout high school as they listen to what I have to say," he stated.
Rafael further mentioned that speaking at this year's commencement ceremony and representing the senior class will be his greatest memory. "These four years have been amazing, and I really feel we grew and bonded as a family. It was an honor being able to get the opportunity to be the class president."
"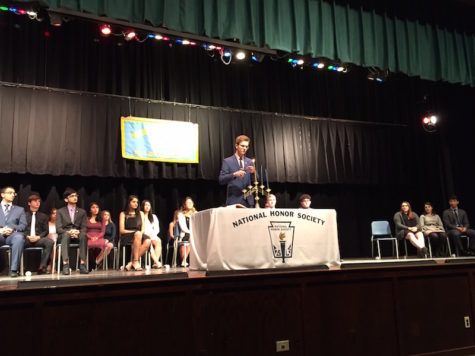 These four years have been amazing…
— Rafael Kuc
The student leader's goal was to communicate to Principal Dr. Sforza and Superintendent Mrs. Clarke about how the Class of 2018 feels about different topics, so the class officers, as well as himself, met many times throughout the year with faculty and administration in order to meet this goal. Overall, he feels he represented the senior class fairly. "I felt my classmates trusted me and my decision-making to communicate what we needed as a school."
Furthermore, the senior class president said his favorite classes while attending Becton were AP Biology and AP Chemistry. "These courses were taught by great teachers, and they are subjects I thoroughly enjoy. I will really miss the teachers for these classes."
Rafael has plans to possibly participate in the student government at Notre Dame and will be entering college as a biology major with the goal of becoming a physician.
In regard to next year's class president, he hopes that he or she represents the entire Class of 2019 and takes the time to communicate effectively with Becton's faculty and administration.