Senior Collette takes initiative to promote physical and mental well-being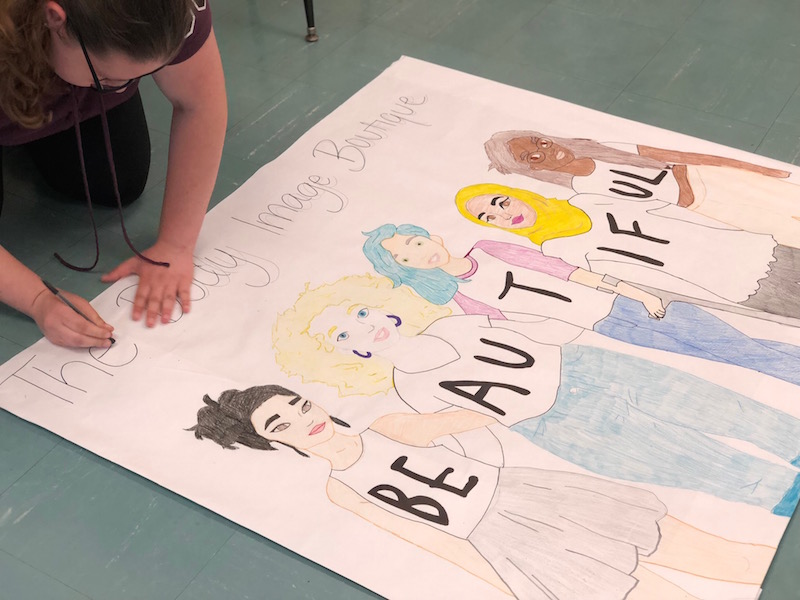 Senior Rebecca Collette, who is concluding a full-year Career Exploration Internship with Bergen's Promise, a designated Care Management Organization for children, adolescents and young adults, collaborated with several Girls Helping Girls members to create a project that helps raise awareness on an issue facing teens and promote a local resource that is designed to assist someone who may be trying to cope with that day to day difficulty.
The project was developed by the Children's Interagency Coordinating Council (CIACC) located in Bergen County for the month of May, which is Mental Health Awareness Month."If I had to summarize the overall goal of my project, it would be to raise awareness and reduce stigma around the topic of mental health and body image," Rebecca noted. The overall message is to stay positive.
"I instantly knew I had to jump in and create a project with my school's GHG Club who had the opportunity to attend a field trip to the Body Image Boutique," said the senior. Girls Helping Girls members recently visited a wellness studio located in Saddle River, NJ whose purpose is to help facilitate mental and physical health. The boutique promotes programs and services such as Reiki, meditation and yoga, allowing the club members to learn more about relaxation techniques, body shaming and body positivity.
Rebecca's ultimate goal of collaboratively recreating a design related to the purpose of the GHG trip was to promote conversation on topics that are not necessarily discussed on a regular basis and to debrief on what the females experienced and accomplished in regard to physical and mental well-being while on their field trip.
"If everyone was to understand what comes with having a mental illness or an unhealthy body image, the stigma around these topics would not have such dominance over those who are struggling with them," said the high school intern.
"Rebecca and my fellow club members worked together to find a way to tie mental health awareness together with having a positive body image," said Junior Lisa Squeo. Other GHG members who attended the lunch meetings were Alyssa Lesho, Jacklyn Sewastianowicz, Alessandra Acevedo, Chloe Jaime, Jaylen Nuila and Skylar MacKenzie.
As a result of this activity, the Becton senior was inspired to implement a jean day fundraiser at her high school to help raise money for Mental Health America during Mental Health Awareness Month.
About the Writer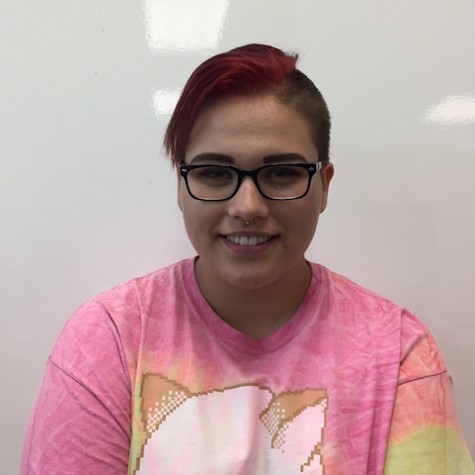 Kaya Zawistowski, Staff Writer
Kaya is a vegan ukulele player. She hangs out with her two cats and dog after school and listens to bands like Knuckle Puck, Sworn In, Issues and Of Mice...