Bloomfield Recruiting Center helps upperclassmen explore postsecondary opportunities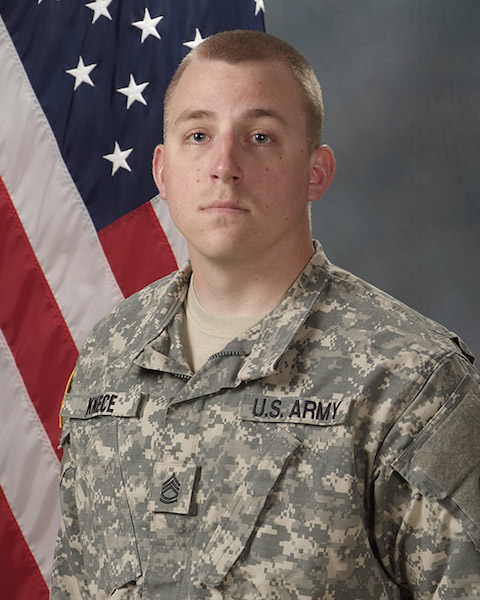 United States Army Sergeant Joseph B. Knece, along with service members of each military branch, visited Becton Regional High School on March 26 for Military Opportunities Day.
Military Opportunities Day was organized to give Becton students the opportunity to explore alternative postsecondary options other than college. During the event, a number of sergeants from the Bloomfield Army Recruiting Center encouraged students to continue to seek out additional future plans, including the military.
Mr. Caprio, Supervisor of the Guidance Department, invited the sergeants to speak to the upperclassmen. "I believe that students need to be given options, so they hopefully will see that there are more attractive alternatives than they ever imagined and that personal fit is more important than presumed prestige," he said. 
"
…personal fit is more important than presumed prestige."
— Mr. Caprio
"The main intention that I hope students realize is that there are many options available to them.  Being educated will help them make better decisions on their post high school plans," he added.
During the event, Sergeant Knece spoke about how he joined the army for the education it has to offer and also to serve his country. "First, it begins with initial training. It then becomes easier along the way and completely pays off. It will be the most memorable experience of your life," he said to the Becton students.
The most difficult part of his journey, however, was traveling from base to base around the world, which meant having to pick up and move around constantly. Furthermore, a challenge for Sergeant Knece was being recruited on command. He had to interview the next era of soldiers for the army who were truly interested in enlisting to make sure they met the requirements.
The sergeant then went on to inform Becton students that being in the military has helped strengthen his communication skills. He is now able to articulate business matters in a completely different way.
"Never give up if you have a goal that you want to achieve. Proper planning is what will get you to your success. After all, you do what you love and love what you do," he commented.
According to Mr. Caprio, about two students from Becton Regional High School join the army or other military branch each year. Becton Junior Maxim Spirenkov is looking forward to enlisting in the army to serve his country. He hopes to gain career experience and foundation from it. "I'm really familiar with the sergeants that visited Becton. They're really good people," he said.
If one is interested in joining the army or has any concerns, please visit www.goarmy.com.
About the Contributors
Safa Hassan, Staff Writer
Safa Hassan loves to go on adventures. Her favorite thing to do is write, swim, and explore her interests during her free time. During the weekend, Safa...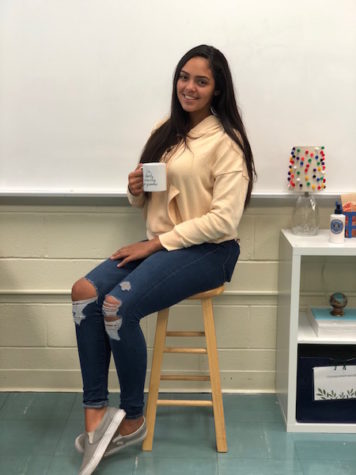 Jaylen Nuila, Staff Writer
Jaylen Nuila is a senior and will begin her second year as a staff writer for the school paper. At Becton, Jaylen is very involved and plays on the varsity...