Signage displays keep Becton community digitally informed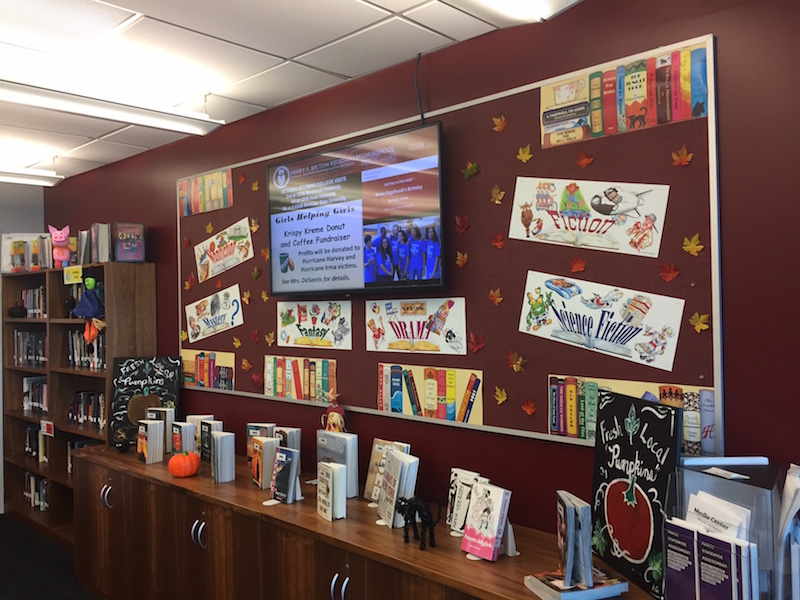 One of Becton's anticipated technological advancements of installing digital signage players outside of the B-PAC, in the media center and in the cafeteria to help relay information to the high school community has recently been completed.
According to Mr. Gbaguidi, the District Technology Coordinator, "The digital signage is a great communication tool for school. It will allow school administrators to reach students and staff with up to date, consistent and relevant messages instantly."
The technology coordinator continued to add that he thinks this new addition is also a great way to communicate with visitors within the school building.
"We have had tremendous feedback on how the signage players really add to the innovative culture that the school has been working on promoting. Stakeholders have also shared that the information on the signage displays were informative and meaningful," said Becton Principal Dr. Sforza.
Mr. Gbaguidi noted that a lot of Becton students are digitally advanced and respond well to new technological advances. "This makes the digital signage for education a great tool for informing visitors, educating students, sharing sports and club news such as fundraisers, as well as keeping students and staff safe by sharing emergency alerts," he stated. 
"
I have never stopped thinking of ways to make our school great…"
— Mr. Gbaguidi
Dr. Sforza said, "We hope that we can continue to add additional items to the signage players such as morning and afternoon news, scores of games along with weekly athletic highlights, current events and even tie the displays to our security system in case of an emergency."
The technology update is a one hundred percent school-funded project and "without the help of the buildings and grounds folks and Mr. Phil Caputo, the television installation would not have been possible," said Mr. Gbaguidi.
"Since the 2013 school building renovation and construction, I have never stopped thinking about ways to make our school great and welcoming for students and staff with the use of technology. The digital signage implementation is only one of many of things that I envisioned for the school," he added.
In the near future, additional digital signage players will be installed in the cafeteria as well as in the main school entrance vestibule.
About the Contributor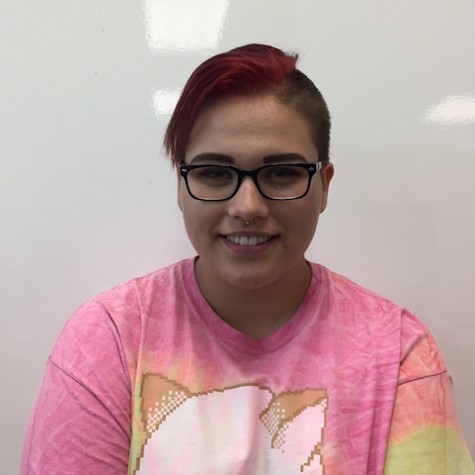 Kaya Zawistowski, Staff Writer
Kaya is a vegan ukulele player. She hangs out with her two cats and dog after school and listens to bands like Knuckle Puck, Sworn In, Issues and Of Mice...