Rutgers Football recruits Junior Greg Anderson
Junior Gregory Anderson, a Becton Varsity football player, has been recruited by Rutgers University in New Brunswick.
When Greg visited the college campus on April 11 with his mother and sister, he was given the opportunity to practice with other recruits from various high schools, discuss important aspects of his soon-to-be college experience, and even talk to the Rutgers Head Football Coach to discuss a possible future position on the team.
Besides playing with his possible future teammates, Anderson also discussed the eligibility of a lineman position with the head coach, lineman coach, and recruiting coordinator. The meeting mainly revolved around his potential future at the university due to his impressive highlight films on the field, which led the Rutgers coach and Greg's high school football coach to talking and deciding to offer Greg a shot at recruitment.
At the same meeting, the officials explained to Greg the importance of maintaining and managing his academic grades. Since he is considering Rutgers as an option for future education, he made sure that there were classes regarding his academic interest, which is business management and marketing.
Greg described playing with the other recruits and meeting the other Rutgers football players as "a fun and new experience". Ever since he was in the first-grade, the Becton athlete played football as a lineman. He mentioned that he always wanted to go far with his passion for the sport and carry on with it in college.
"Rutgers is definitely something I will consider. Just imagine, if I pass through the classes and play a good couple of seasons, maybe I'll be recruited by the New York Giants," he said.
Athletic Director Ms. Giancaspro added, "Gregory definitely deserved this. He earned this with all of his hard work on the field. I really hope he goes far with his recruitment."
Along with being recruited by Rutgers University, Greg will also be visiting other colleges such as the University of Buffalo, Syracuse University, and North Carolina State University over summer break.
About the Writer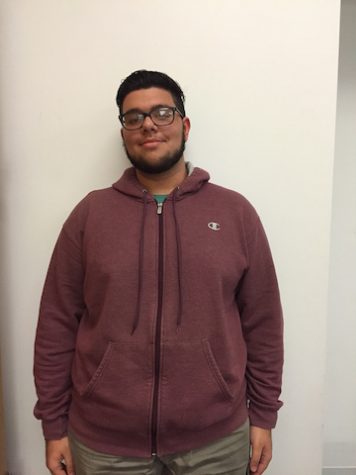 Patrick Cao, Editor
As a former Journalism I and II student, Senior Patrick Cao is an editor for the Cat's Eye View. Being his third year writing for the Cat's Eye View,...