Becton assembly focuses on suicide awareness
"Today, we want to remind students that help is always there," said Steve Sefcik to the Becton student body on February 16 regarding the death of his 16-year-old son, T.J. Sefcik, on December 1, 2010.
T.J.'s life has never been forgotten with his parents, Steve and Wendy Sefcik, spreading their message from school to school about teen suicide awareness. Their positive attitude during the presentation focused on helpful resources for any teen suffering from depression.
"I believe it is very commendable and brave that those parents had the nerve to stand up on that stage and discuss such a dark moment in their lives with so much positivity," stated History Teacher Mr. Carr.
"We want to prove that mental health is just as important as physical health," said Wendy Sefcik, T.J.'s mother.
Steve and Wendy's presentation described how their son had struggled with depression throughout his adolescence. They both described how T.J.'s behavior had changed during his teenage years, and despite trying therapy and being extremely supportive, Steve and Wendy were left scratching their heads when their son was diagnosed with depression. To them, T.J. was just one of their sons who had a multitude of beloved memories with his parents and his brothers, Matt and John.
Steve and Wendy explained how they would continuously ask themselves what their son could possibly be depressed about. They had described how life was a "roller coaster" in their home in Montville, N.J. when T.J. was in one of his moods. When he was angry, they were angry, when he was happy, they were happy.
Despite their son's very unfortunate passing, Steve and Wendy had persevered through life by cherishing their other sons, Matt and John, along with spreading T.J.'s story. For the past four years, Steve and Wendy have been working on the Remembering T.J.: A Story of Teen Depression, Lessons and Hope program to inform students that hope is always there when they are depressed.
To this date, they have travelled to multiple parts of New Jersey and Pennsylvania to spread their message.
About the Contributors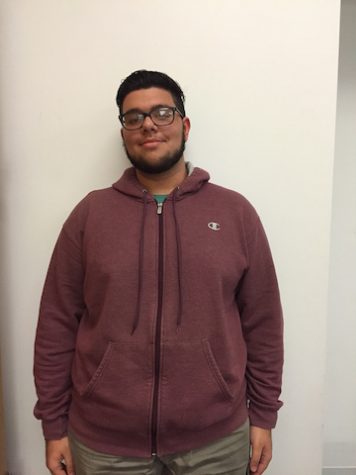 Patrick Cao, Editor
As a former Journalism I and II student, Senior Patrick Cao is an editor for the Cat's Eye View. Being his third year writing for the Cat's Eye View,...
Matthew Krieger, Staff Writer
Matthew Krieger is a fairly simple human being. He enjoys photoshopping designs and logos for future jobs, while still having fun by playing video games...