Peer Leadership Program continues to promote kindness, unity
Student Assistance Counselor Ms. Klamerus is proud to announce that the peer leadership program, which is a student-driven organization, will be returning to Becton .
This program is geared toward juniors and seniors looking to promote kindness and unity and take an active role in becoming a leader at their high school and in their community. Ms. Klamerus said she wanted to inspire students to "become more independent in their school environment and help younger students." In order to do this, she is continuing this three-step program where she will select peer tutors, peer mentors and a group of adolescents willing to have a productive discussion with students in the surrounding middle schools.
Within the next two months, the adviser plans to bring peer leaders to the middle schools in Carlstadt and East Rutherford to talk to the eighth graders about several topics. Peer Leader Coach and Senior Ciara Morin said, "Our job is to give them advice to make the transition of going into high school easier for them and less frightening." Peer leaders will also talk about the many great activities, clubs and classes that Becton has to offer.
Furthermore, Ms. Klamerus will be bringing in motivational speakers to talk to the Becton students about bullying, making right choices and being a leader. Recently, she brought in a youth motivational speaker, David Flood, who spoke to the student body, and she plans to have other speakers like Author Tim Shoemaker, a dance troop from New York City and the drug and alcohol prevention organization, Steered Straight, do the same in the near future.
Ms. Klamerus would love for more students to join the program and become role models for others.
About the Contributors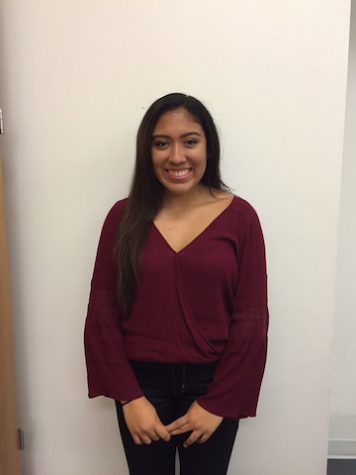 Victoria Cruz, Staff Writer
Victoria Cruz is an active member of the varsity cheerleading squad, Key Club, Girls Helping Girls, Spanish Honor Society and National Honor Society. On...