Becton's Battle of the Grades Tournament 2023
On Wednesday, April 5 2023, Becton held its annual Battle of the Grades tournament! The Battle of the Grades is a school event that has taken place for 9 years, started by Ms. O'Driscoll. It is a competition where twenty students from each grade compete in numerous events. For each event, each grade level will receive a certain number of points. Each student will participate in two individual events and both group events. At the end, the scores from each event are added up to see which grade level is considered the best! All of the money raised from this fundraiser goes towards the Junior-Senior Prom.
With close competition, the Seniors ended up pulling out the win by only 2.5 points against the Sophomores. Out of forty Becton students, the majority originally believed that the Sophomores were going to win, with all of them saying that the Freshmen would come in last. The Freshmen students surprised the crowd when they were in second for most of the tournament! When it came time for tug-of-war, the Sophomores pulled through and won every three-minute battle, placing them in second. Sophomores Jonathon Palsi, Michael Lombardi, Christian Tojil and Chase Cohen all believe they should have won. "I think we were cheated out of a win," Palsi commented. Most Sophomores believe that since they beat the seniors in the tug-of-war, they should have taken the win. Though the Sophomores believed they should have won, all of them agree it was one of the best school events they participated in this year.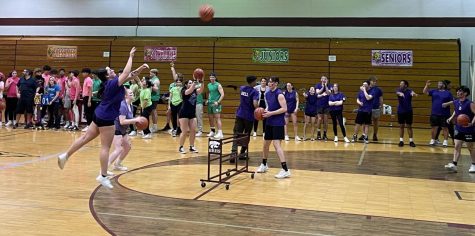 Senior Sean Spadavecchia said he was relieved to win after the temptation of it all. He felt that both the Freshmen and Sophomores surprised him in this competition, explaining that the Freshmen seemed to "get good out of nowhere," in his words. With a few close calls, Spadavecchia says that he was very excited to have his grade win! The winning seniors included Antonio Almeida, Ruben Alvarez, Elijah Bell, Greg Childers, Connor Ferreira, O'Maury Gray-Rice, Luke Palsi, Dylan Reilley, Sean Spadavecchia, Karma Yeshi, Lia Brown, Sophia DiDomenico, Sarai Fernandez, Kayla Frank, Miranda Hanna, Athina Perry, Christina Ragozzino, Nathalie Roa, Natalie Schumann and Emilie Christensen.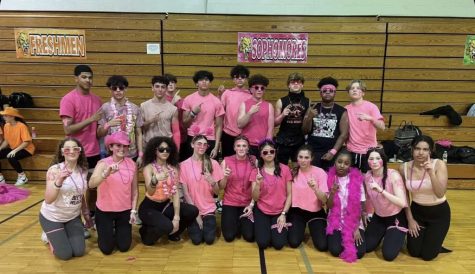 Though the Juniors came in last, many of the participants say they played to have fun. Yzhan Dong and Steel Grabowski say that losing the battle was upsetting but was worth competing. "I joined it last year, and I had a really great time, so I wanted to do it again," Dong commented. Junior Hailey Roseberry and Sophomores Francesca Buda, Gracie Taylor, Grace Riley, Analise Feliz and many other students agree that being able to participate in the tournament was the most fun of it all!
About the Contributor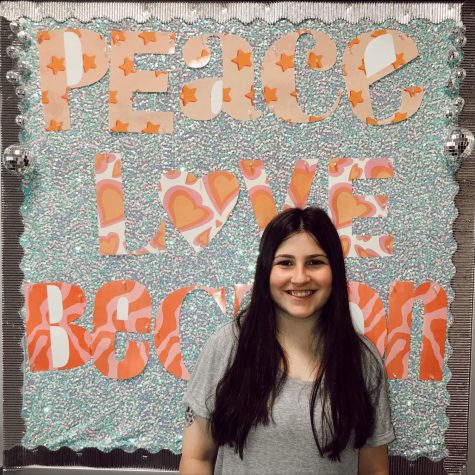 Rose Padovano, Staff Writer
Rose Padovano is entering her sophomore year of high school at Becton Regional. She is very excited about the upcoming school year and can not wait to...