January Student of the Month: Daniella Fragola
When a student is recognized as Student of the Month at Becton, this is commemorating one of the greatest achievements that a student at Becton could earn. It values their academics, extracurricular activities, and how well they carry themselves within their community. Daniella Fragola, January's Student of the Month, is endlessly proud of herself for this accomplishment. Currently, in her senior year, Fragola has been working towards this goal since her freshman year, even if it was not exactly meditated. "I did my own thing and just worked hard to the best of my ability," Fragola explains, "I joined a lot of clubs but only because they are each important to me in different ways for different reasons." Despite this, that type of flair and drive is exactly what it takes to become Student of the Month. The people who know this fact better than anyone are the students' teachers themselves. When asked about Fragola's work ethic, her Italian teacher Ms. Bonanno had nothing but good things to say. "Daniella is a student that everyone would love to have. She is always on time with every assignment," She praises Fragola, "and she has discipline. She is very much on top of her grades." 
Fragola is currently a member of a multitude of clubs and programs– well over ten. This includes Book Club, Key Club, National Honor Society, Italian Honor Society, Math Honor Society, Debate Team, Student Council– and many more! It goes without saying that Fragola has a heart for many topics, undeniably part of the reason why she has been titled Student of the Month. This is, of course, not all. Alongside these clubs, she is balancing multiple advanced-level courses. Her schedule goes as is:
English 12 AP

Law and Criminal Justice

Gym/PE

Calculus AP

Italian 4 Honors

Wellness and Mindfulness

College and Career Readiness

Study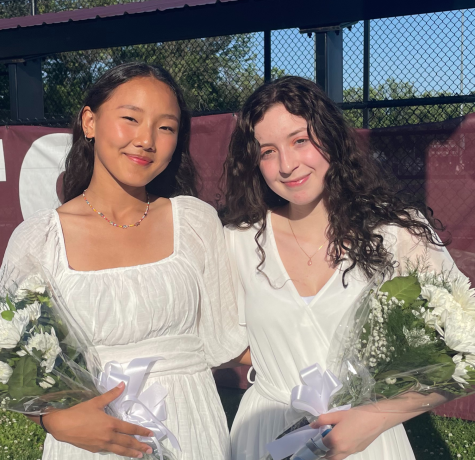 As for the future, Fragola has applied to many different scholarships. "I am planning on applying to more scholarships to make the payment for school easier on both me and my family." With these scholarships, furthermore, she will be pursuing a career as a lawyer– either corporate or medical law. On the sidelines, Fragola spends her time writing and reading. "I hope to eventually write a book series." Her top college as of right now is Boston University. Ever since visiting for the first time on her own accord, she has fallen in love with the area and hopes to go back. As for in-state schools, Rutgers and Seton Hall are high on her list, both of which she has been accepted into. 
Fragola offers words of encouragement to students who are working on the same path as she is. "Do what you love while making time for the things that you do not. Life is a healthy mix of good and bad, fun and 'boring.' Oftentimes, we need to subject ourselves to the hard and the boring in order to improve or move forward. That being said, you need to learn that too much work will do nothing but burn you out," She begins, prefacing that she has learned all of this from experience, "Join clubs and sports. Take the extra time to participate in pep rallies or decorate the hallways. Make yourself known for all the right reasons, but do not forget to do your work both inside and outside of class. Participate even if it scares you. Shying away constantly assures that you will always be afraid, and it does not have to stay that way," Fragola concludes with an overarching message– "I would overall say to do things because you think that you should, rather than doing it for validation or recognition." We truly could not have phrased this powerful message any better. We are thrilled to see where this path of life takes Fragola and wish her nothing but the best. Congratulations to January's Student of the Month: Daniella Fragola!
About the Contributor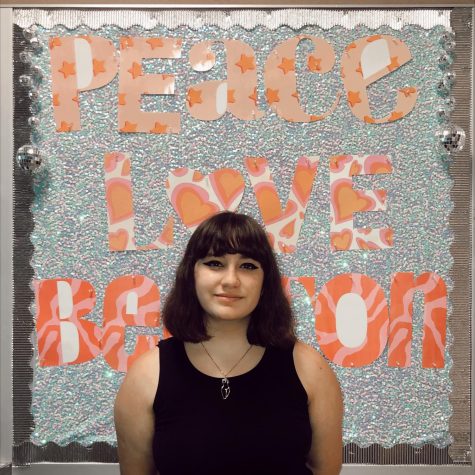 Julia Bubendorf, Staff Writer
Julia Bubendorf is a sophomore at Becton Regional High School. She originally is from Garfield, but moved to East Rutherford to begin her high school career....